Home » Blog
Sustainable Leadership for Women, Why We're Good At It, and the Importance of Filling Ourselves Back Up
Submitted by Charlotte on October 6, 2011 – 6:44 pm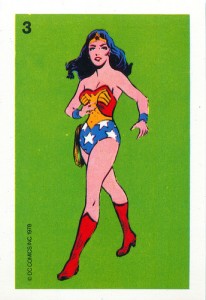 Charlotte Squire discusses the new, sustainable model of leadership, women in leadership, and offers her new online course 'The Happyzine 2011 Mindset Spring Clean Course for World-Changing Ladies!'.
In many ways I don't buy into the tall poppy issues that us Kiwis are notorious for.  It must be said that I am fortunate enough to be part of a world-wide group of brave, sensitive, creative, powerful women who are stepping up, leading from the heart and creating positive social and environmental change.
Many of these ladies don't recognize themselves as leaders, but they most certainly are.  They're working right here within our communities and seeking to create positive change for our people.  They're leading as mothers by holding out for the gentle, responsive way, as administrators by communicating with self-responsibility and kindness, as cleaners by restoring beauty and harmony, as teachers by actually listening to children, as politicians by seeking to positively influence the energy of a roomful of change-markers, as business people by bringing in the ecological awareness and that's just the very tip of what's happening out there.
I believe that the term 'leadership' has changed over the years.  It no longer implies that someone's up the front, dominating and competitively defending their turf.  Today, leaders are more likely to be recognised as human beings, doing the very best they can, with what they've got, because they genuinely believe what they're doing is for the greater good.  Leaders can often change places with someone else in an organization, so that they can support them.  It's recognised that leaders need extra support, rather than to be left to lead because they know best.  Leadership can be both a role and a personality type.
Leaders don't always have to be right.  Leaders have feelings and needs and are just as vulnerable and fallible as the next human being. They take the time to listen, they take the time to consider the needs of the people they're leading, and when they reach their goal, they reach it intact.  Women tend to be quite good at leading in this way.
Don't get me wrong, I know men who are doing exactly this too, (and women who are leading using the old ways) but in my experience we're still living in a society where if something needs fixing, it's subtly, or not so subtly, assumed, that the men will fix it.
The reality is that us ladies are out there creating the new paradigms, the new laws, the new infrastructures for a healthier planet and society.  We can bridge the gaps between those out on the edge and those who live more within the status quo .  We can help a defensive man feel safe and able to give a little, we can help raise a secure child who will one day lead us to victory.  Sometimes our efforts go unnoticed for years, until suddenly there's a break through and ten years of work has culminated into 'over night success'!  But often it's a humbling one step at a time process, and often the only ones who really know how much we put out, are ourselves.
So, there's no getting around it.  We need to take good care of ourselves.  We need to be honest with ourselves about our needs and feelings and we need to take response-ability for feeding our minds and hearts. Sometimes we need to create the space to take a holiday, or some stillness, or time out.  It can also be helpful to take the time out to evaluate our perspectives – have we fallen back into those old automatic thought patterns that we learned long ago? Could they do with a spring clean so that we return to creating what we want, rather than what we inherited.
As leaders, what ever it is that we need, we simply must give to ourselves, that is if we truly intend to achieve our goals.  If you don't fuel up you car, you aint gonna get there. Often just pausing and getting clear about what that actually means can be a break-through. For me, this can mean scheduling in a getaways to an old bach on the wild west coast, or going to a totally different environment such as a city (I live in a small rural community), or it's just sitting down on a warm afternoon, and gazing out the window and doing absolutely nothing for a while.  Each of these acts is a change for me and, and each act fills me back up.
In maintaining our own sense of balance, in being really honest with ourselves about what we need, and in meeting those needs, we're able to keep giving, for longer.  This is sustainable leadership.
Charlotte Squire founded and edits the green, good news website www.happyzine.co.nzthe news platform designed to inspire positive e nvironmental and social change via stories of what's possible.  Based in New Zealand, she's currently offering an online course for "environmentally and socially conscious ladies" called 'The Happyzine 2011 Mindset Spring Clean Course – for World-Changing Ladies!'  Participants meet for one hour online each Wednesday evening, for four weeks, to "de-clog the mind, remember how gifted and talented we are, get back in touch with our dreams, stoke up the faith, and steep ourselves in some highly effective positive thinking techniques."  The course costs $40 per person, or $35 each if you bring a buddy.
GD Star Rating
loading...
GD Star Rating
loading...
Tags: sustainable leadership