Home » Uncategorized
Wellington's Mai Chen and Jayne Parsons Winners in Next Woman of the Year Awards
Submitted by Charlotte on October 9, 2011 – 6:56 pm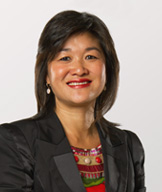 Mai Chen named Business category winner and Jayne Parsons named Sports category winner in the Next Woman of the Year awards, in association with Pandora
Mai Chen was tonight announced as the Business category winner in the Next Woman of the Year Awards in association with Pandora, at a star-studded ceremony held at the Auckland Art Gallery.
Mai, who came to New Zealand as a six-year-old with no English, has forged a level of success in business that makes her an outstanding role model to minority ethnic groups. A pioneer in public law, she's a founding partner of the country's first public law firm. As well as launching NZ Global Women and sitting on the Securities Commission, she helped set up the Pasifika Leadership Academy and Charitable Foundation.
The judging panel, comprised of Dame Catherine Tizard, Dr Gareth Morgan and Next editor Sarah Henry, remarked on Mai's compassion and commitment to those at the margins of society. "She is an outstanding role-model for anyone in business thanks to her ethical and sharing approach to all aspects of her work," Dame Catherine says. "A true leader, she is reliable, trustworthy and inspiring."
"I find the empathy I have for my clients as a consequence of the injustices and unfairness that they have suffered really comes from my background," Mai says. "I really understand what it is like for my clients when they feel like it's David versus Goliath, because I have often felt like David."
Jayne Parsons was also tonight announced as the Sports category winner in the Next Woman of the Year Awards. Despite having lost her eyesight in a domestic violence incident, this mum of two began tandem cycling in 2005. Since then she's taken the Paralympic Cycling stage by storm, having won bronze in the 2008 Summer Paralympics, and becoming world champion in the 3km pursuit. She regularly speaks to community groups, and aims to help other women find the strength to get out of abusive domestic situations.
The judging panel described Jayne as a role model and an inspiration. "She has an inspiring story which humbles us lesser mortals," Dame Catherine says. "To lose her sight and then to achieve what she has in sport took determination, time and courage beyond belief."
"I have learned to turn the negative into a positive – and that's what I've done with my cycling," Jayne says. "If you have passion alive in your belly you can do anything."
The honour of the ultimate Woman of the Year award went to Lesley Elliott, mother of murdered university student Sophie Elliott, for her impassioned efforts to change the country's attitude towards abuse and violence within relationships.
The judges felt Lesley encompassed all the traits they were looking for in the Woman of the Year. They commented on her unbelievable courage and resilience, adding she is a beacon to us all. They noted Lesley has given something to the women of New Zealand that her late daughter would have been exceptionally proud of.
Since forming the Sophie Elliott Foundation in a bid to address horrific rates of domestic abuse in New Zealand, Lesley has juggled her relentless and unpaid work for the foundation with her nursing job at Dunedin Public Hospital. Every week the 64-year-old travels around the country educating schools and community groups about signs of domestic violence.
As well as taking out the supreme Woman of the Year title, Lesley is also the Community category winner.
The category winners are:
Arts and Culture: Jill Marshall, author and publisher
Business: Mai Chen, lawyer
Health and Science: Sue Johnson, Christchurch coroner
Sport: Jayne Parsons, Paralympian
Community: Lesley Elliott, founder of the Sophie Elliott Foundation
GD Star Rating
loading...
GD Star Rating
loading...
Tags: women