Home » Wellbeing
Mental Health Awareness Week – Day Two – Time to Give
Submitted by Charlotte on October 11, 2011 – 10:31 am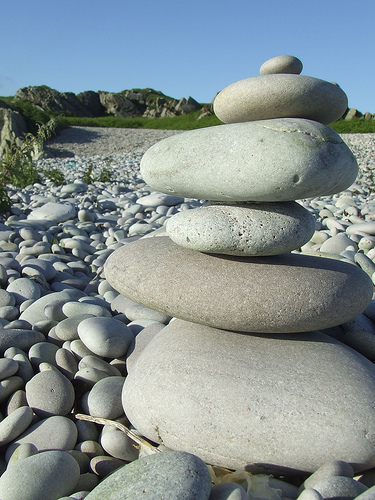 Mental Health Awareness Week – Day Two – Time to Give
October 10 – 16, 2011
With the country being gripped by rugby fever and our cherished All Blacks still in the hunt to bring home the Cup, the Mental Health Foundation is reminding New Zealander's not to forget about their own mental health and wellbeing as they celebrate Mental Health Awareness Week.
The theme for the week is 'GET IN THE GAME: Training for happiness' and is an appeal for everyone to focus on one of the five winning way to wellbeing each day of the week.
"Just like the All Blacks have trained to ensure they are physically and mentally prepared for the challenges ahead, we need to train to keep our mental health at its peak" says Judi Clements, Chief Executive of the Mental Health Foundation. "The five winning ways are proven tools that people can incorporate into their lives to support their own wellbeing and that of the world around them."
Today the call is to Give. Just as it is satisfying to see the All Blacks spread the ball out wide, our lives can be infinitely more pleasurable if we share our time, love and expertise with those around us. Try noticing those times where there is opportunity for generosity in your life and not letting them pass by, you will be amazed at how giving lifts your mood.
"Giving does not necessarily mean giving money or a tangible product, it can be as simple as sharing your time with someone or smiling at someone as you walk down the street, everybody has something to give" says Clements.
Mental Health Awareness Week sees a number of exciting events planned throughout the country including music gigs, Zumba fundraisers, a book launch, an art exhibition and much more. A full list of events can be found at our events calendar, http://www.mentalhealth.org.nz/whats_on/view/browse/
And if you're looking for something new to wear to the gym, a limited edition range of Get in the Game t-shirts have also been released and are available to order from the Foundation's online shop, http://www.mentalhealth.org.nz/shop/listing/view/13/
Mental Health Awareness Week runs from 10-16 October, and is endorsed by the World Federation for Mental Health and marked in over 150 countries.
GD Star Rating
loading...
GD Star Rating
loading...
Tags: mental health