Home » Youth
ReGenerate at Summer Jam! The Gathering for People Who Are Interested in Positive Social, Environmental, Cultural and Creative Change
Submitted by Charlotte on November 9, 2011 – 4:38 pm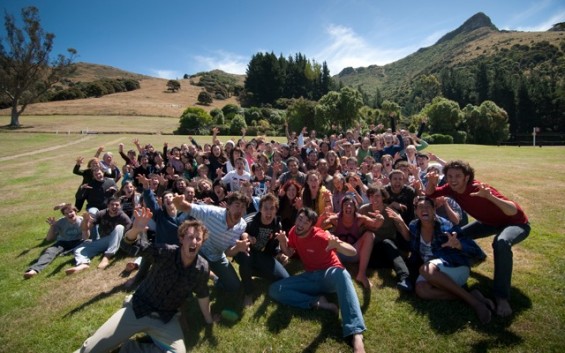 In January every year the ReGeneration Trust holds "Summer Jam" our national youth leadership event. Summer Jam is a 6-day gathering for young people who are
interested in positive social, environmental, cultural and creative change.
The purpose of the event is to gather together a crew of awesome young people from all over Aotearoa to share their thoughts and ideas on creating positive
futures. There are skills development workshops (like photography, communication and project planning), action projects (such as tree planting and small-scale
building), information sessions (on topics like global poverty and climate change), time to share our own stories and (of course) a trip to the hot pools.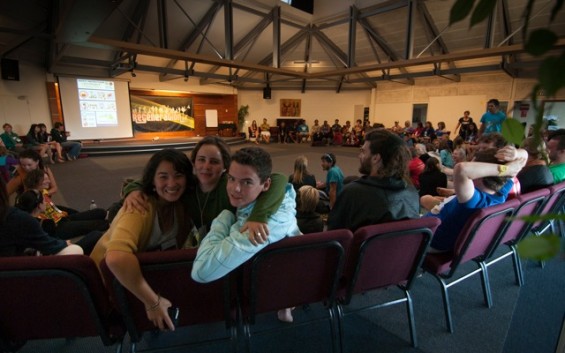 It's more than just a summer camp – these large annual events are an opportunity to upskill, plan actions, have fun and think about what we want to get up to next.
We call these events 'Jams' because like an improvised musical jam session the result is a spontaneous combination of all the participant's skills and knowledge and energy. The concept is youth teaching youth, and while we do have facilitators, youth workers and invited speakers we are part of the Jam.
Registrations are now open for Summer Jam 2012. The Jam is on at the beautiful Tauhara Centre in Taupo and starts at 4pm on Tuesday the 10th January and finishes at midday on Sunday the 15th January. Places are limited at the event so if you want to be a part of the next Summer Jam please get in touch and we'll send you a registration form.
Email lani@regeneration.org.nz or check out the website www.regeneration.org.nz
Rad.
GD Star Rating
loading...
GD Star Rating
loading...
Tags: regeneration