Home » Events
Auckland Changemakers Convention
Submitted by Charlotte on December 18, 2011 – 11:32 am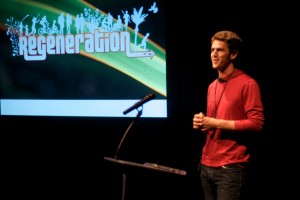 Auckland Changemakers Convention
Friday February 10th, 10am till 6pm, Bruce Mason Centre, Takapuna
The ReGeneration Trust invites you to join us for a day of inspiring, entertaining and thought provoking presentations from leading New Zealand changemakers. As well as great talks, films, live performances and intergenerational presentations there will be plenty of networking time to meet new people as well as catch up with old friends.
The Convention will be held on the 10th of February at the Bruce Mason Centre on Auckland's North Shore from 10am till 6pm. Speakers include Robin Allison, creator of Earthsong Eco neighbourhood, Gael Surgenor from the It's Not Okay campaign, activist and comic artist Sam Orchard, and John Stansfield from Oxfam New Zealand.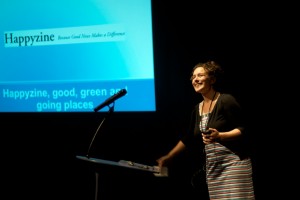 So get a crew together, take a day out from work or study and come and get inspired about the positive change projects happening all around this beautiful country.
–
Lani Evans
ReGeneration Project Co-Convener
021-474-496
lani@regeneration.org.nz
GD Star Rating
loading...
GD Star Rating
loading...
Tags: change makers