Home » Happiness
An Ode to Joy by Paul Smetana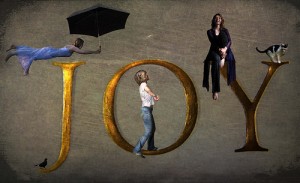 I recently remembered an interesting thing about contracting Alzheimer's.  Shock can produce it! But Why? Why can shock cause Alzheimer's?
Then it came to me in a flash. Let me explain what came to me. Our mind is part of the mind of God. Now don't get me wrong, I'm not being religious here. There is no particular boat that I'm advocating. IF you like you can say instead, "our mind is part of the mind of life."
Life, certainly has it's mysteries, and one of them is that life/god/all that is/the divine … I could go on. Anyway one of the mysteries, is that life has intelligence and wisdom. This I believe with all my heart.
When we are in tune with life, we also have a mind that is active, wise and intelligent. But when we experience shock, we lose that attunement, and instead are only aware of pain and suffering. In this place there is very little wisdom and intelligence, but lots of confusion and wrong thinking in abundance.
Without life's intelligent wisdom, our mind very quickly deteriorates. It's a kind of spiritual petrol, if you like. We seem then, inexorably lost, and we are …
which is a further shock. All together, the very essence of what keeps our mind intact, is the direct intuitive connection to God/Life. And when it is severed, seemingly for good, our minds just lay down and die.
This direct intuitional connection to life's very essence, means the difference between a life well lived, and one full of regret. A life within the radar of life's exuberant essence, is one full of joy, clarity, wisdom, compassion and happiness. It's the most interesting and amazing thing about being alive.
But, some people have in my experience, been skeptical about a life lived in joy. They say that while happiness is great, it leaves you clueless about all the threats to life. They say that a person in continuous happiness couldn't be successful in life's material aspects.
They argue that people couldn't be happy and manage their lives, business's, health, families and relationships well, because they wouldn't be paying attention and bad things could happen right under their noses.
Let me say this in a loud voiced reply, … that happiness, and all kinds of joy, does in no way make you stupid, nor blind for that matter. If fact the opposite is really the truth. When negative events come, and when the simple management of life's ups and downs come your way, as they do from Sun up to Sundown, you need the simple clarity and the wisdom to act, not from fear, anger and desperation, but from a far better place.
These people who don't trust joy are wrong, no matter how their experiences have given them their truths about this. Unless you are so drunk with happiness and joy that you are in a stupor and can't even wipe your own nose, joy and happiness is the one true way to live well.
Even if you are one of the very few who live in an almost ecstatic state of bliss, you still need to learn how to keep your life balanced, so that your physical, and material needs and those of your nearest and dearest, all well catered for.
The Yogi's of India stress this balance of the Spiritual and the mundane, as being most important, and much training in Self Realisation, includes the management of Earthly duties.
But to come back to the shock that can cause Alzheimer's, if we bother enough to enlighten ourselves, pursue happiness and joy, immerse ourselves in wisdom, there is no challenge we cannot face, no life we cannot help, and no joy too little for us to embrace. Life is good. Go on, be touched by life! You know you want to.
About the Author: Paul Smetana writes about the Simple Secrets of Being Touched by Life, How you can finally take control of your destiny, and the simple reason most people fail. In Aged Care for 30 years, he has discovered How our most successful Elders Attained "A Life worth Living". One Brimming with vitality and Joy. And how easily you can too, without waiting any longer. For Instant Access to more Articles, e-books, and Resources on Living your best Life, Visit www.betouchedbylife.com
GD Star Rating
loading...
GD Star Rating
loading...