Home » Events
NZ gets ready to celebrate Earth Hour 2012
Submitted by Charlotte on March 21, 2012 – 5:50 pm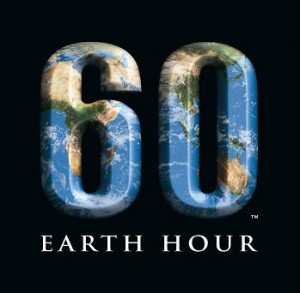 NZ gets ready to celebrate Earth Hour 2012 – WWF

New Zealand will be one of the first countries to celebrate Earth Hour this year, as the 'lights out for the planet' environmental movement sweeps westward around the globe.
8.30pm – 9.30pm on Saturday 31 March
National event
Tauranga will be leading the New Zealand celebrations, in recognition of the local community's efforts to protect their precious beaches and coastal environment in the wake of the Rena oil spill disaster six months ago.
WWF is proud to be partnering with Tauranga City Council to stage a family-friendly event.  A night market with local sustainably produced crafts and food, and an acoustic concert to watch by candlelight will be taking place at Sulphur Point.
Other events around NZ
Earth Hour is a community-led movement, and many councils and community groups are expected to take part. There is a wide variety of events planned, including:
Geraldine community are hosting a 5x5x5 sustainability-themed film festival
Sky Tower is switching off the lights above Auckland for Earth Hour.
Parliament buildings will be plunged into darkness for the hour, along with a host of Wellington City Council buildings around Civic Square.
Selwyn Council is hosting a Future of Food debate at Lincoln University, chaired by broadcaster Kim Hill.
Hamilton will be turning off lights in Council buildings throughout the CBD. The Mayor will be launching an e-waste recycling depot in Frankton, and kowhai tree seedlings will be given out.
The Heritage Hotel in Auckland is hosting a candle-lit Earth Hour dining experience, donating a portion of the proceeds to WWF's conservation work
Global reach
Global icons around the world are switching off their lights for Earth Hour, including Sydney's Harbour Bridge, the Eiffel Tower in Paris and Rio De Janeiro's Christ the Redeemer statue.
Famous people from across the globe are also speaking out to encourage participation and support for Earth Hour.
Environmental activist and former US vice-president Al Gore is urging people everywhere to switch off their lights on 31 March in a video message recorded from Antarctica. Australian supermodel Miranda Kerr is an Earth Hour ambassador encouraging her fans to make sustainable living pledges to go beyond the hour.
Earth Hour has grown from a one-city initiative in 2007, to a 5,251 city strong global movement, last year reaching 1.8 billion people in 135 countries across all seven continents.
Follow the Earth Hour stories from all corners of the globe
As an open sourced campaign, Earth Hour uses social media to connect a global community of people inspired to change the world we live in.
Facebook – facebook.com/earthhour
Twitter – twitter.com/earthhour
You Tube – www.youtube.com/earthhour
Flickr – http://www.flickr.com/photos/earthhour_global/sets/
For more information, please contact:
Rosa Argent, WWF Communications Manager, tel: 04 471 4292 / 027 212 3103
Michelle Elborn, Sustainability Advisor Tauranga City Council, tel:07 577 7363
GD Star Rating
loading...
GD Star Rating
loading...
Tags: earthhour