Home » Events
The Biological Business Model – Sustaining Profit, People and Planet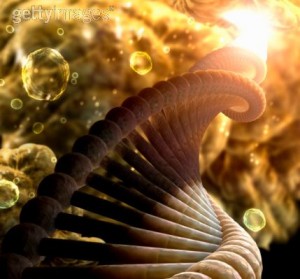 With Dr Elisabet Sahtouris
Conscious Capitalism and the Biological Business Model.
When you break it down, everything in life follows biological systems and the evolution of these living systems. Even businesses: from what works to what doesnt, relationships between customers and clients, and processes of work, there is biology to business.
Dr. Elisabet Sahtouris arrives in Auckland in March for a unique conference that will outline how scientific concepts, especially the fundamental assumptions of globalised western science, deeply influence economics, and therefore the human future. It will question what we think we know helping us understand the keys to business success.
Auckland: Friday 30th March (evening) FREE OF CHARGE, Saturday 31st March (all day)
Course content:
Scientific concepts, especially the fundamental assumptions of globalised western science, deeply influence economics, and therefore the human future.
Dr. Elisabet Sahtouris is a world leader in understanding and explaining how the scientific principles of biology and the evolution of living systems can inform the operation of successful businesses as we face global crises.
While initial interpretations of evolution biology focussed on Darwinian conflict, competition and ?survival of the fittest?, that model turns out to represent only the youthful phase in the evolution of species, a phase that reaches its limits and leads to extinction or the transformation of living systems into mature economies in which collaboration and cooperation are the key to energy-efficient and sustainable relationships necessary to complex, healthy interconnected networks.
As humans, we developed mature cooperative economies at the tribal level, but then reverted to an immature economic mode to create large scale empires, the most recent version of which is our current global banking and business system.
Dr. Sahtouris will show why reaching limits in energy, resource exploitation, population, dwindling surpluses and exponentially rising debt, which have brought on crises from global heating to financial collapse, force us to reconsider business as usual, recognize it as utterly unsustainable and rebuild our businesses on community and global relationships.
THIS CONFERENCE WILL GIVE PARTICIPANTS:
1. An understanding of how the economy must change in the face of reaching these exponential curve limits.
2. The opportunity to analyze their particular businesses? strengths and weaknesses in the face of these crises.
3. Insights to discover how specific principles of living systems can help adapt their businesses to behave more like relationally interwoven mature living systems.
4. An appreciation on how to face current business challenges in more sustainable ways.
The conference consists of an introductory evening and an all day experience. Attendance option and student concessions are also available.
If you are planning on attending the "all day" experience, it is mandatory you attend the introductory evening also. The information covered on Friday will form a platform for Saturday's lectures and exercises.
The Friday Introductory Evening is FREE OF CHARGE. Seats are limited and we ask that you register your attendance below for the free evening lecture.
Tickets must be purchased separately for both the Friday evening and the Saturday full day intensive.
GD Star Rating
loading...
GD Star Rating
loading...
Tags: green business