Home » Environment
Record Earth Hour participation with one day to go
Submitted by Charlotte on March 30, 2012 – 4:13 pm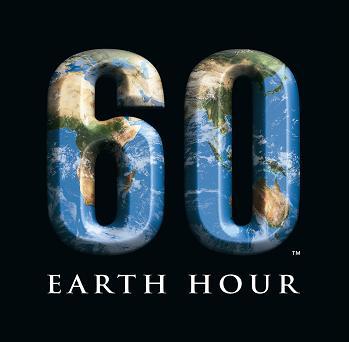 MEDIA RELEASE
30 MARCH 2012
RECORD EARTH HOUR PARTICIPATION WITH ONE DAY TO GO
With one day to go until the biggest ever Earth Hour, a record 147 countries and territories are preparing to send a united message that now is the time to take action for the planet.
Hundreds of landmarks across more than 5000 cities and towns will go dark at 8:30PM on Saturday local time, with Libya, Algeria, Bhutan and French Guinea among those participating for the first time.
Tauranga is leading New Zealand's Earth Hour celebrations, with a night market and candlelit acoustic concert for families and other residents, in recognition of the local community's outstanding efforts to clean up their beaches and coastal environment after the Rena oil spill nearly six months ago.
Earth Hour began in 2007 as a one-city initiative in Sydney, Australia and has since grown to be the world's largest voluntary action for the environment.
This year, Earth Hour launched the I Will If You Will campaign to incentivise sustainable action beyond the hour. Thousands of individuals, organisations and governments have created an I Will If You Will challenge, inspiring their friends, colleagues and networks to be a part of their action towards a more sustainable world.
"Each and every one of us plays an important role in making a difference to the world we live in. As the lights go off around globe tomorrow, celebrate your commitment to the planet and inspire those around you to take action," said Earth Hour Co-Founder and Executive Director, Andy Ridley.
The last country to usually go dark, Samoa has crossed the International Date Line and this year will kick off the lights off event an hour before New Zealand as it traverses the globe over a 24-hour period. The last switch off event will wrap up in the Cook Islands.
Earth Hour is being supported around the world by global ambassador Miranda Kerr, cricket legend Sachin Tendulkar, Greenpeace International Executive Director Kumi Naidoo, former Vice President Al Gore, the President of Fiji Ratu Epeli Nailatikau, André Kuipers and the International Space Station, CBRE, the National Hockey League, FIFA, UEFA, Manchester United, Hilton Hotels, Girls Scouts of the USA, World Organisation of the Scouting Movement, the United Nations, UNESCO, UN Environment Program, the International Council of Trade Unions, HSBC, Universal Pictures and the Lorax, actress Isabel Lucas, TV stars Bill and Giuliana Rancic, Colombian television presenter Claudia Bahamón and many more.
Landmarks switching off include Auckland's Sky Tower, Wellington's Parliament Building, the Sydney Opera House, Sydney Harbour Bridge, Tokyo Tower, Taipei 101, Great Wall Of China, Beijing National Stadium (Bird's Nest), Orchard Road Singapore, Lumbini Sacred Garden, Gateway of India, The BurjKhalifa, The Libyan Museum, Table Mountain, National Library of Belarus, Dubrovnik city walls, Eiffel Tower, The Louvre, Brandenburg Gate, Allianz Arena, Tower of Pisa, The Cupola of St Peter's Basilica in the Vatican, Buckingham Palace, Tower Bridge, The UK Houses of Parliament, Big Ben, Christ the Redeemer Statue, CN Tower, Las Vegas Strip, Times Square, Empire State Building, The UN Headquarters and more.
As an open sourced campaign, Earth Hour uses social media to connect a global community of people inspired to change the world we live in.
Earth Hour has grown from a one-city initiative in 2007, to a 5,251 city strong global movement, last year reaching 1.8 billion people in 135 countries across all seven continents.
Earth Hour 2012 will take place at 8.30pm – 9.30pm on Saturday 31 March
Watch the 2012 Earth Hour video:
GD Star Rating
loading...
GD Star Rating
loading...
Tags: earthhour