Home » Business
Rethinking Recycling – Auckland's 'Lovenotes' – by Jess O'Connor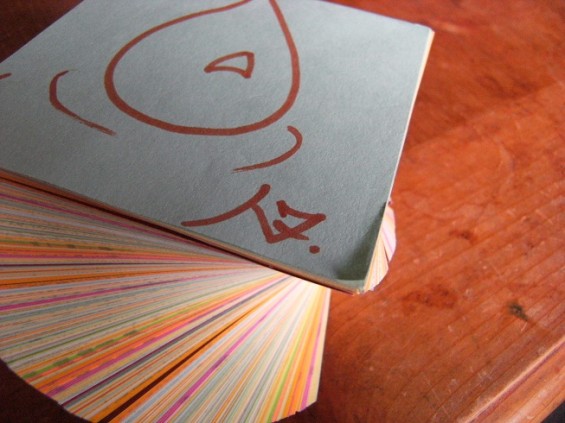 Amanda Judd, creator & founder of Lovenotes, is taking paper recycling to a whole new level. Have you ever wondered what happens to paper after it hits the recycle bin? Where does it go? What does it get turned into? Who uses it in the future? Is the process cost effective? Is it really contributing to a more sustainable environment?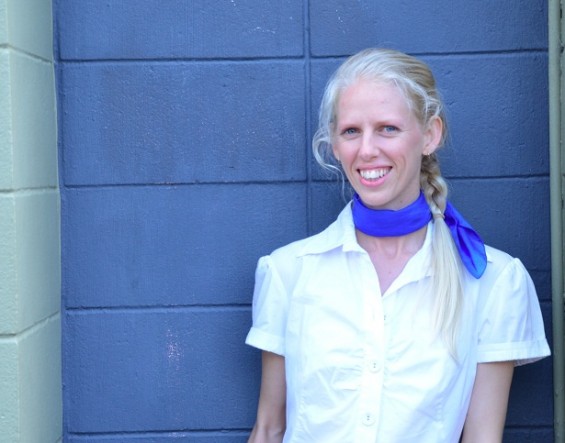 Lovenotes is a social enterprise that is asking these questions, and providing some of the answers.  Their mission is simple: to create brilliant stationery for you, from your own waste paper. With their service Refresh, Amanda and her team collect one-sided paper from your office and return it to you in the form of stunning stationery.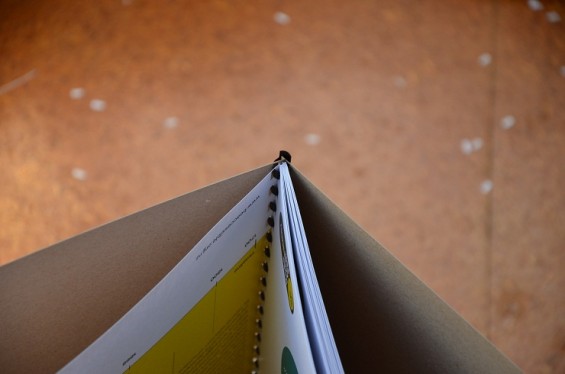 However Lovenotes is more than just a service. The real significance of their work lies in their philosophy. They envisage "a generative world where all life thrives abundantly." Amanda is interested in creating a positive work environment where the team, clients, services and products all thrive without compromising the world around them.
"The focus is on the collective impact, not just the individual return."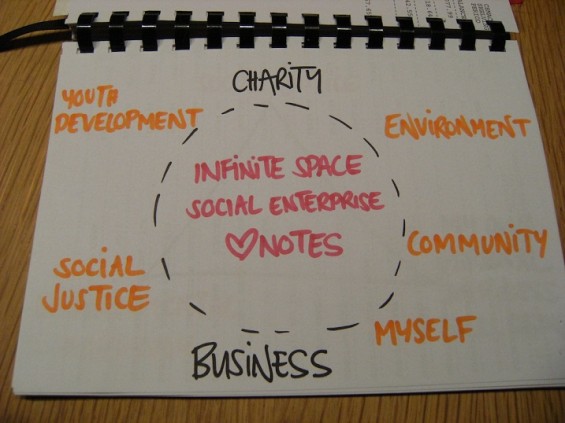 The team at Lovenotes have all noticed how important it is to be provided the space and time to be creative, be themselves, be part of decision making, and to do what they love while also trying new things in a supportive environment. As a creative response to this, Lovenotes has recently welcomed a new emphasis on expression of creativity through Seasonal Collections – designing new covers, backing boards, products and accessories, that change on a regular basis. You still get the same reliable Refresh service, but new and fresh designs and colours make your Lovenotes products even more exciting.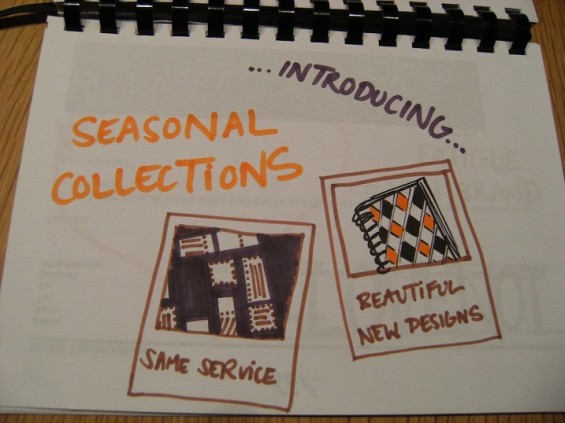 Amanda brings a fresh perspective to the table, not only in relation to the recycling industry, but to business as well. She is challenging and changing the way we conventionally 'work' and make money. She believes that we need to reflect on what we achieve in the workplace. Are we contributing positively to the world? Are we generating positive results? Are we happy and fulfilled in everyday life?
Lovenotes is an opportunity for her to raise awareness about our level of involvement in the way the world works. She encourages people to become active in their understanding of day-to-day processes such as recycling, rather than passive observers.
"With the traditional concept of recycling becoming increasingly automated, people have become detached from the process," says Amanda. With Lovenotes there is an opportunity to participate – you can use and appreciate the stationery that is produced from your own paper. Lovenotes has created a cycle that has positive returns – for both the paper and the user. On a business level, it can also save your company a lot of money in the stationery budget.
Lovenotes also meets a need. Despite the age of electronics, paper is still incredibly widely used, and "not everyone can plant a tree for all the paper they consume," emphasises Amanda. However, everyone can recycle and regenerate. With Lovenotes, you can directly enjoy and experience the return of your regenerating.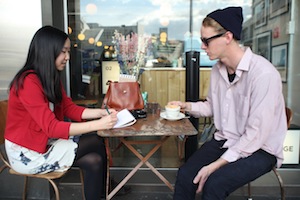 Want to get involved? Whether it is the service that interests you, or you simply want a chat, make sure you get in touch.
email.  hello@lovenotes.co.nz
website.  www.lovenotes.co.nz
blog.  www.lovenotesscrapbook.wordpress.com
WIN A LOVENOTES REFRESH PACKAGE!

One Lovenotes Refresh package for an Auckland based company, which includes:

Refreshing of 1 x Collection Box, full of your own one-sided, non-confidential paper.
Your choice of products in return.
The option to Tailor your Refresh with branded covers etc. at discounted rates.

This package is valued at $100. Your company will help save around 20,000 litres of water, plus one quarter of a tree, simply by using your own waste paper for stationery as an alternative to new.

All you've gotta do is SIGN UP to the Lovenotes newsletter and LIKE the Lovenotes facebook page.  The (Auckland based winner) will be announced 30th April 2012.
Small print -
The winning company must be based within the Auckland Region.
Prize must be redeemed before 31 November 2012.
The Lovenotes Refresh service is for non-confidential, one-sided, waste paper only.
A standard Lovenotes Refresh Confidentiality Agreement must be signed by the winning party upon claiming the prize.
Products chosen are from the Lovenotes Originals Collection only.
GD Star Rating
loading...
GD Star Rating
loading...
Rethinking Recycling - Auckland's 'Lovenotes' - by Jess O'Connor

,
Tags: green design