Home » Events
Inaugural Tour of New Zealand cycle race set to support "smarter transport"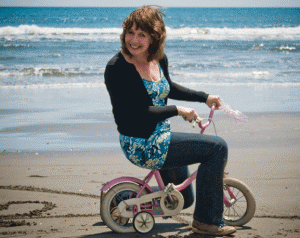 For immediate release April 4th 2012
In ten days, New Zealand's newest and most ambitious cycle race will make its way from two ends of the country – Cape Reinga and Bluff – meeting in the middle for a grand finale in Wellington. But the inaugural Tour of New Zealand is more than just a race.
As an official charity of the Tour, the Hikurangi Foundation is harnessing pedal power to not only ride both islands, but to help make a lasting impact on how we get from a to b in New Zealand.
Featuring 24 riders including business journalist Rod Oram, Cycle Advocates Network's Patrick Morgan, All Good Bananas co-Founder Matthew Morrison and adventurer Sarah Wilson, Team Hikurangi is riding to raise funds to help make transport in New Zealand "smarter".
Money raised will be used for a new Smarter Transport Challenge, which will find and support an inspiring cycling or low-carbon transport project. A call for ideas will be made later in the year.
The Hikurangi Foundation, New Zealand's incubator for low-carbon social innovation, supports work across transport, energy, land use, enterprise and sustainable living. It currently supports smarter transport projects including the campaign for a cycle and pedestrian pathway over the Auckland Harbour Bridge, and New Zealand's first taxi-bus public transport service.
"Smarter transport to us means kids can ride their bikes safely to school, everyone from cities to small towns has an affordable, safe and efficient transport option, health problems are reduced, overall we save money, and at the same time we take care of the environment and reduce climate change risks." says Hikurangi Foundation Executive Director Alex Hannant. "We continue to see the potential of community leaders to help make this a reality, if their ideas are supported."
In the Tour of New Zealand, 14-21 April, teams cycle either the North Island (638 km Cape Reinga to Wellington) or the South Island (687km Bluff to Picton), converging in Wellington for a final race around the Beehive on 21 April.  Full route details are available from www.tourofnewzealand.co.nz.
You can support Team Hikurangi by donating to the Challenge fund at www.tourofnewzealand.co.nz/rb.php?team=146.
The team is also being supported by Tineli bikewear from Nelson, the Fairground Foundation (Ecostore), and All Good Bananas.
About The Hikurangi Foundation
The Hikurangi Foundation is a nationwide charity, working towards a sustainable, thriving, equitable and resilient New Zealand.  Founded in 2008, it has supported projects from New Zealand's first community-owned wind turbines in Waitati, Otago to the highest energy star rated house in Golden Bay.
For more information contact Hikurangi Executive Director, Alex Hannant  +64 (0)4 974 5147, 022 0872 604, alex@hikurangi.org.nz.
Or Programme Manager, Ashlee Gross +64 (0)4 974 5147,  0272626121, ashlee@hikurangi.org.nz.
GD Star Rating
loading...
GD Star Rating
loading...
Inaugural Tour of New Zealand cycle race set to support "smarter transport"

,
Tags: hikurangi