Home » Events
The 'Stressless' Workout – Revitalise your Wellbeing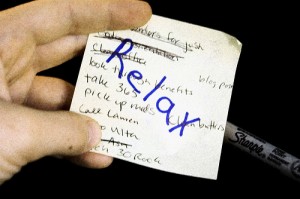 With Philippa Ross of Cherish Wellbeing
Cultivate a sustainable happy, healthy, balanced lifestyle
Part One – Saturday 21st April – 9.30 am – 2.00 pm
 Reveal the value of your true nature. Disperse your energy into seven key areas so every gland in
your body is invigorated to work at an optimal level.
Part Two – Saturday 5th May – 9.30 am – 2.00 pm
Tone up your heart – tune into your emotions and discover how they're influencing your brain and body.
Detox your subconscious mind to increase your confidence and ability to achieve whatever you want.
Orchestrate eating, sleeping and exercise plans to synchronise with the beat of your metabolic rhythm.
Venue:  Waipu Cove Life Surf Club        Price:  $45 per workshop
Refreshment provided.   Bring your own lunch
I invite you to decide if you wish to give a gratuitory amount on the
day based on the value you feel the workshop has been to you.
Phone or email Philippa Ross of Cherish Wellbeing to book your place
Tel:  09 432 1781 or 021 2437474    Email   Philippa@cherishwellbeing.co.nz
A percentage of revenue will be donated to the Unstoppable Foundation.
GD Star Rating
loading...
GD Star Rating
loading...
Tags: relaxing