Home » Blog
Being kinder to yourself – here's how
Submitted by sarbjohal on May 21, 2012 – 10:19 am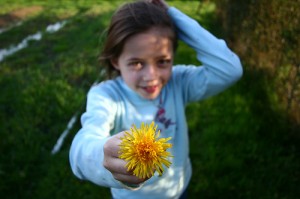 Imagine that you just forgot your mum's birthday, or some other equally horrifying social faux pas. Or perhaps imagine that you just send that draft email containing some inappropriate choice language to a colleague at work. Horrible. Your initial reaction might be some good old-fashioned self-punishment, verbally beating yourself up for your mistake.
It seems that self-criticism does have its place – in small doses (see how guilt might be good for you). It helps us to maintain and repair relationships, make amends, and take responsibility. But to excess, self-criticism can be damaging and self-defeating.
Although self-criticism may have its place we need the counter-balance of being kinder and more understanding with ourselves. Here are just three ways of increasing our self-compassion:
What would you say to a friend in the same position as you? Sometimes it's easier to show compassion for someone else than it is to show compassion towards yourself. Ask yourself  what you would say to a friend, or perhaps what you would like a good friend to say to you. It can often be somewhat kinder than what you might say to yourself.
Get in touch with the caring part of you. If you had someone who showed compassion to you when you grew up, self-compassion can tend to come more easily. But don't worry if you didn't have such people in your early life. A promising approach called compassionate mind training includes generating images of warmth and directing them towards yourself.
Making mistakes makes you human, and more likeable too. I can sometimes struggle with this when I make mistakes. You can afford to be kinder with yourself when you make mistakes – and so can I when I make them too. In a classic study, researchers found that participants liked a person who spilled coffee on themselves more than a person who didn't spill, as long as the spiller was otherwise competent (apart from their spilling tendencies). When people make mistakes, than can come across as more human and likeable. They make us feel that it is ok if we make mistakes too.
So ease off on yourself. All is not lost.
Dr Sarb Johal is the Director of Equanimity Limited and Associate Professor of Disaster Mental Health at Massey University's Joint Centre for Disaster Research. He spends quite a lot of his work time providing advice to the Ministry of Social Development and CERA on aspects of recovery from the Canterbury earthquakes. When not working, Sarb spends a bit of his time writing and running, though not at the same time. He has completed numerous half-marathons, 4 international marathons and 1 ultra-marathon from 2010-2012. He is a certified Leader in Running Fitness, and is also training to be a Personal Trainer. 
You can read more of his thoughts on health, wellbeing and mental fitness at completecoach.wordpress.com
GD Star Rating
loading...
GD Star Rating
loading...
Tags: kindness