Home » Local Good News
Christchurch: Another Galloping Gourmet by Steve Carter
Local Good News/ Christchurch
by Steve Carter
Picture the scene.
It's been a busy day, you're tired and you really don't feel like cooking dinner. A takeaway beckons: cheekily, annoyingly.
You know that it's not really the best food. Worryingly cheap meat, certainly non-organic vegetables, the whole thing likely packed full of nasty-old MSG. Sure, it's convenient, but it doesn't sit comfortably with your conscious, healthy lifestyle.
You buy it anyway, of course. After all it really has been a busy day. But you feel a little guilty later … and that's not helped by the bloating.
If only there were an alternative.
Now – in Lyttelton at least – there is. Not just an alternative, but a Choice.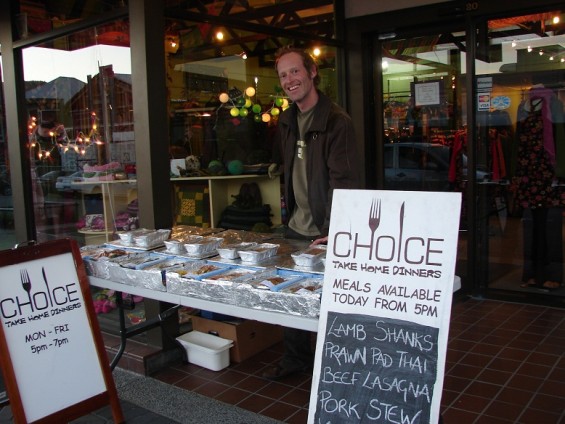 Choice Take Home Dinners is the brainchild of James Sinclair, an expat Brit and a long-time Lyttelton resident. After the earthquake of February 22nd 2011 that took down what seems like half of the port town, James left for a 9 month stint of travelling in Europe and Asia, "To give me a bit of time to rejuvenate and get things working again."
People he met on his travels may have thought him a little crazy when he told them he was returning to shaky Christchurch, but it's home. Lyttelton most of all.
James has worked for a number of the hospitality establishments around the Basin and when he returned he found business struggling after the earthquakes. Lava/Volcano was gone, the Coffee Company, gone. Ground, where James had built great relationships with regulars over three years as the Manager, was no longer standing. Freeman's, another previous employer just across the road, was severely damaged and is only just operating now, more than a year on. Even the places that were still open and the businesses operating on the fly were not finding it easy. Work was hard to come by.
Factor in the meagre selection of takeaway food outlets in The Port, not to mention the lack of a supermarket, and James had the seeds of an idea.
He is a typical Lytteltonian. Like everyone else in town, he loves the place. For its location and its views of the Harbour and the Peninsula mountains, but also for its interesting people and the strong connections they have established. He knows that many in the town revel in their staunch independence: they don't like to travel "through the Tunnel" to eat or to shop … as far as that is possible.
It's a strongly networked community that has done much of its earthquake survival on what many rightly see as locally-generated social capital. It's bolshie and indomitable. They will definitely support their own in ventures they begin.
Even, or perhaps especially, if that venture is selling gourmet meals from a put-up table outside a shop front.
One glance at the menu ("Butternut Squash and Mushroom Risotto with Oven Roasted Tomatoes in Oregano"; "Italian Meatballs in a Tomato Sauce with freshly made Fettuccine Pasta, served with Courgette, Feta and Mint") is enough to sell you on the gourmet aspect.
One stroll along London Street to Himalaya on a wintry weekday evening to encounter James, wrapped up in hat and gloves in front of a tableful of containers of delicious-looking food and you won't question his commitment and drive to succeed.
The queues of eager customers and, later on, those disappointed that Choice has sold out … again, are the real vindication of both the quality and range of the food, and the support that James has received for his audacity.
"So many people came out in the first few days," he says. "Not all of them bought something but everyone said "good on you, thanks for doing this." It is such a Lyttelton
spirit."
In some ways, James knew it would succeed, not simply for the quality of the food and the need for the service, but because of that creative Lyttelton attitude that both generates new ideas but also welcomes and embraces them, as James puts it, "It's the initiatives that people like as well … especially since the earthquake.  The town has been so badly damaged and lost much of its built identity, people hold fast to the human identity that drew them here as strongly. He also believes the earthquakes have brought out the best in people across Canterbury.
"It's an exciting place to be and I wouldn't want to be anywhere else".
I am sure, as winter creeps in on the shady side of the Hills, that Lyttelton people will be glad James thinks that way. On a cold night, at the end of a tiring day, when the cupboard is missing that vital ingredient and you are missing anything approaching motivation to prepare food … isn't it nice to have an interesting, healthy, guilt-free option?
Especially if one of the options on the menu is King Prawn Pad Thai with Tofu, Egg and Peanuts.
Choice!
Choice Take Home Dinners is open Monday to Friday 5pm until 7pm outside Himalaya, opposite the old supermarket, London Street, Lyttelton. Phone James on 03 3288784 or visit the Facebook page: http://www.facebook.com/pages/Choice-Take-Home-Dinners/204819772956238
Read the inspiring stories of our Christchurch sponsors: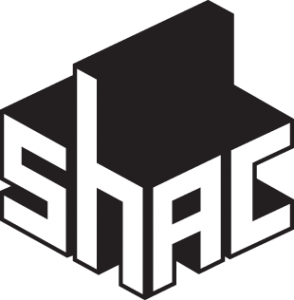 SHAC – The Sustainable Habitat Challenge – is a network of architects, builders, engineers, designers, building scientists, students and young professionals interested in taking positive action in their communities today.
On the 2-3 May 2012, SHAC presented the 2nd annual workshop on micro-architecture at the Christchurch Polytechnic Student Centre. Sixty attendees discussed temporary architecture, simple buildings, and the reuse of building material.
"People cherish their culture through recycling" – those are the words of Wang Shu, the 2012 winner of the Pritzker architecture prize. The demolition of red stickered housing and CBD buildings does not have to mean the eradication of Christchurch's history or culture – nearly all materials can be reused in new construction, incorporating local memories and fusing the past with the present.
What is permanent in this land of earthquakes? In San Francisco, the Palace of Fine Arts was built in 1915 as a temporary building for the Panama-Pacific Exposition and still stands today as an icon of the city. From the cardboard cathedral to the convention centre – how long will they serve us?
"Simple buildings are key for affordability" said Canadian architect Brian McKay Lyons, recently interviewed on Nine to Noon with Kim Hill. Lyons, from Nova Scotia, says "simple buildings are what we farmers and fishermen build when we can't afford to get things wrong"
This symposium brought together elements of the growing Regeneration movement – people working together to take positive action in their communities.
Community Rebuild – for the Whole House Reuse project Juliet Arnott
Community Development – Joshua Durrant, Jess Smale, Sophie Moore
Positive Action – Gapfiller Trust

YTONG® is an alternative building system made from light-weight Aerated Autoclaved Concrete (AAC). It was invented in Sweden in 1923 and further developed under the YTONG® brand it turned into a world-wide success.
Environmentally friendly and non-toxic – From the manufacturing process to shipment, construction, and waste disposal YTONG® is in ecological balance.
Good sound absorption – effective sound barrier – The natural air cushion formed in the high-pressure steam curing of AAC can absorb the most possible noise.
Ensures high standard of well-being – YTONG® reduces temperature differences and humidity fluctuations and so ensures a comfortable and healthy room atmosphere.
Excellent workability – It is easy to erect a solid masonry structure quickly and precisely. Only few tools and implements are necessary.
Outstanding thermal insulation – Keeps buildings cool in summer and warm in winter saving on heating and air-conditioning.
YTONG® is fireproof and has a high fire rating – AAC is resistant to high temperatures for a longer period of time than any other solid building material. YTONG® is especially chosen for fireproof walls in commercial buildings.
Performs well in earthquakes – Thanks to its low weight and its plastic deformation properties the destructive force of earthquakes can be minimised.

Social Innovation is a small, hardworking community engagement agency based in Christchurch. They work with leading non-profits, changemakers, progressive companies and government to mobilise everyday New Zealanders. Their expertise in this area comes from grassroots innovation on large-scale community action projects, including the Student Volunteer Army, A Day at the Beach Festival, Love your Coast and a number of other public participation initiatives. They know how to scale initiatives and achieve big results with large numbers of stakeholders.
They have developed an integrated blueprint for community organising in the 21st century, drawing inspiration from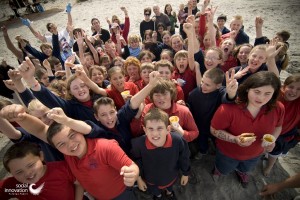 kiwi folk heroes like Kate Sheppard combined with the sheer power of modern technology. At the heart of what they do is supporting everyday New Zealanders to take action and participate fully in public life, in turn increasing the proportion of citizen's who know that they can make a difference to the way things are.
Their services include strategy, leadership training, volunteer coordination & management, media and communications, project management and fundraising. Find out more at www.socialinnovation.org.nz or make direct contact via their studio-line on 03 337 0861
Ph:  03 337 0861 or info@socialinnovation.org.nz
GD Star Rating
loading...
GD Star Rating
loading...
Tags: christchurch, Lyttelton