Home » Community, Local Good News
Golden Bay's Ceiros Begg hits the road with sustainable fashion
Submitted by Charlotte on May 25, 2012 – 8:36 pm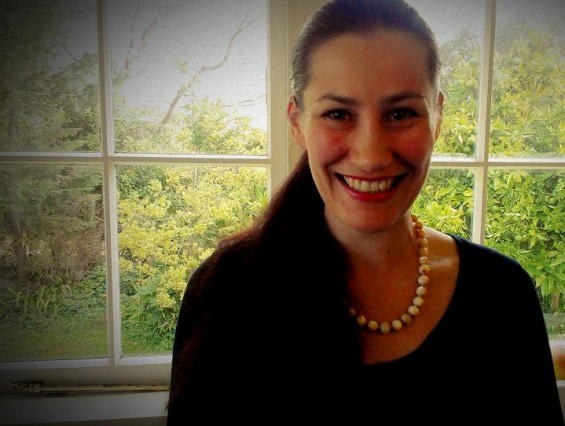 Local Good News/Golden Bay
By Charlotte Squire
When Ceiros Begg was a little girl, she and her mother spent hours walking the streets of Christchurch to visit thrift shops. No shop was too far away and mother and daughter didn't let the lack of a driver's licence hinder their hunt for some seriously good bargains. It wasn't that they couldn't afford new clothes, no, their pilgrimages were due to a deep passion for creating a unique sense of style, from recycled clothing.
Fast forward thirty years. Ceiros Begg is now the mother of three, living with her family in Golden Bay and she hasn't forgotten her love of recycled clothing. In fact she's turned her passion into Hit the Road Vintage, a New Zealand retro fashion shopping experience that just went live online.
Yes, Ceiros (who I've gotta say would look deeply stylish wearing an old sack) leads groups of women away to distant cities to tour vintage clothes shops so that they can "awaken their unique sense of style". Where ever they go, Ceiros will find best recycled-clothing shops to visit, and she personally supports her ladies to cultivate their fashion expression by shopping alongside them.
Guided by a "strong sustainability ethic" Ceiros takes great delight in helping women develop and re-discover their personal sense of style, by investing in recycled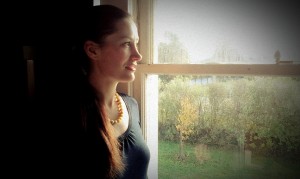 clothes.
For Ceiros it's not about the latest season's fashion, or the most expensive label, for her it comes down to personal expression. In fact fact she's big on helping us girls tap into our inner fashion gurus.
"It's an amazing feeling knowing that you're the only one on the entire planet with the look you've created," she enthuses.
"We rummage through shops to find treasures and gems, clothes you don't necessarily find in the mass produced sections of mainstream clothing."
"We discover clothes that are nearly new, not worn or over stretched, and I make sure shoppers pay good prices, sometimes I even negotiate on their behalf for the price."
In the fashion department, Ceiros manages to thoroughly lead by example. She appears to not merely dress, but decorate her body with vintage clothing in such a way that comes across as deeply stylish, and almost scarily glamorous.
She tells me this utterly unique form of style doesn't come easy; a good day of op-shopping can equate to a decent physical work-out.
"It's actually quite hard work. You do build up muscles in your arms and you strengthen your wrists, as you pull the coat-hangers past," she says to my laughter.
And then there's the feel good factor:
"You get a massive dopamine rush when you're op-shopping, you get right into it, finding one treasure after another and you know that only you are going to have this look you're creating"
So how can you jump on board the Hit the Road Vintage steam train? You can join a group of happy vintage shop-a-holics on a trip to check out the Love Vintage Show when it visits Hamilton from Sydney, this September on the 9th and 10th.
"Fifty plus vintage stalls travel with the Love Vintage Show, we're lucky it's coming to Hamilton. I'll include a local op-shop tour as well".
Finally, I hit Ceiros with a tall poppy question by asking her to describe the extra special edge she brings to Hit the Road Vintage.
"I would like to think I can re-ignite the fashion flair that everyone has. A lot of people are too scared to release it, I'm there to awaken that side of people, and I love creating outfits from vintage clothing."
Check out the new Hit the Road Vintage website at: www.hittheroadvintage.com
Read the inspiring stories of our sponsors:

Billy Kerrisk, Ray White Real Estate New Zealand, Golden Bay branch
TIDY AS – AND OH THE SERENITY!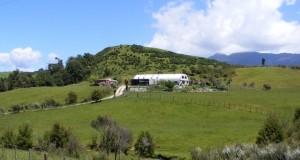 The picturesque Aorere Valley has so much to offer and this 7.7 hectare lifestyle block with a barn conversion style dwelling is a real gem. Everything is done; tight and tidy fencing; clean pastures; good water; established fruit trees and productive vege garden.
The large hangar shaped barn has been converted at the northern end into a comfortable home with some great features – my favourite is the scullery, a wet area currently set up for sausage making, meat packing and beer brewing. If… Read more.
Billy Kerrisk,
027 608 5606
billy.kerrisk@raywhite.com
Golden Bay office 03 525 7219
Sonaz Realty Ltd Licensed (REAA 2008)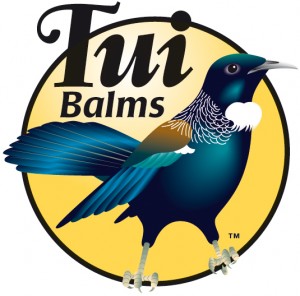 Tui Balms is a worker-owned cooperative that began 27 years ago in Golden Bay with Tui Bee Balm, a remarkable healing balm made of beeswax and other natural ingredients.  An effective skin healer, Bee Balm has since become a New Zealand icon, the country's favourite baby balm and the flagship of our popular range of natural skincare and healing balms. Our range of massage Balms with aromatherapy essential oils is the supreme medium for massage.  Tui Balms donates to charitable trusts in New Zealand. Last year, we donated over $30,000 to New Zealand charities! Find Tui Balms at your local health store or organic shop.
www.tuibalms.co.nz
contact@tuibalms.co.nz
ph 03 525 9654.
HealthPost is New Zeala

nd's favourite online retailer of natural health supplements, proudly based in Golden Bay. Established more than 20 years ago, HealthPost is still in 'The Bay' because, basically,we like living here! Our rural location poses logistical challenges from time-to-time (flooded rivers and road wash-outs!) but the dedication and ingenuity of our 38-strong team always gets us through. We're committed to balancing profits and principles, donating more than $60,000 to charity in the past two years through our 'doing WELL' programme. We're passionate about the products that
we sell and proud to be able to help people live WELL.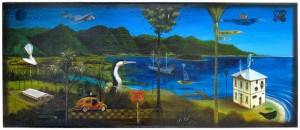 The (happy) end.
GD Star Rating
loading...
GD Star Rating
loading...
Golden Bay's Ceiros Begg hits the road with sustainable fashion

,
Tags: green fashion