Home » Community
World-changer: Megan Salole – ActionStation, Intersect and more …
Submitted by Charlotte on June 13, 2012 – 10:00 am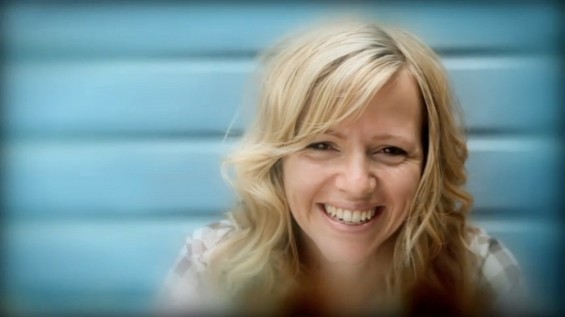 Can you introduce yourself to our readers, just as if you were introducing yourself to a room full of like-minded people at a very welcoming meeting?
I'm a social innovator – and all the work I do is geared towards creating a better shared future for us all. I started my professional life as a visual communication designer, and ran a design company for a decade. Then I got bored with solving superficial problems. I transformed my business into a sustainable business and started "Good Fridays" which was a day where my employees were paid to do things that made them happy and grew their professional development. With my Good Friday time, I helped found Intersect – a 2000+ strong network of 'purposeful young professionals' and this spawned and supported all sorts of interesting projects and connections like Frocksonbikes, 350 Aotearoa and Enspiral. Last year I managed the Green's Election Campaign and helped increase the vote by over 50%, deploying a few different social innovations, plus running an inspirational campaign that got people voting for a NZ that is genuinely richer in the ways that matter.
I'm currently focussed on creating political and social change by building support for important issues across the political spectrum through effective online campaigning. My new role is as the Executive Director for ActionStation, and we hope to be able to launch our first campaign in a month. Oh yeah, I also play and sing in the Wellington International Ukulele Orchestra : )
2.  What are seven words your closest friends would use to honestly describe you?
Big thinking, Passionate, Creative, Committed, Attention seeking Aquarian with a GSOH.
3.  What's your core mission in life – as in what do you always find yourself doing, regardless of the context or project?
Leave this place in a better place than I found it.
4.  What kind of food do you like to eat right now and why?
I am a flexitarian – someone who has a penchant for dairy and meat, but is always interested in how I can eat less of it, and still eat wonderful food. My Facebook page is a constant stream of culinary discoveries : ) I love my salad garden with lots of exotic greens.
5.  What's one dream you'd just love to pull off, for New Zealand?
Oh, just that I want to creatively facilitate a participatory "constitution writing" process – whereby all New Zealanders get a chance to say what their 500 year vision is for Aotearoa New Zealand. We will then enshrine this as our Peoples Constitution. We will apply shedloads of pressure for it to be adopted and administered by future Governments.  That's all.
We have the technology to crowdsource this, and it would be an extraordinary project. Maybe it's the grand project for our nation in 2020.
6.  What's one pass time you seriously have to indulge in occasionally because it fills you up and recharges you?
Hammock Time. Not much during winter, but love it in summer.  With a glass of wine, a book and a bowl of cherries. Ahhhh.
7.  Who are you closest to in your family and why?
I love my nephews. We have an unspeakable connection.
8.  Who should be NZ's Prime Minister and why?
I am interested in a Co-Prime Ministership, and look forward to a time when extraordinary politicians like Metiria Turei and Russel Norman are at the helm. We get the best of both worlds in this model – lots of good social policy that cares for everyone in society and also excellent and fresh economic thinking to transform our cumbersome 20h Century coal-fired economy. Its just a more modern and balanced approach to leadership.
9.  What are three things you do to stay or become healthy and happy?
I live at the beach. It is like going on holiday every time I go home. I am very fortunate.
10.  What core quality do you think New Zealand recognised and valued for, on the world-stage?
I think that we are still well renowned for our courageous stand on Nuclear Free. It seems like ages since we did anything noble and courageous as a nation. 25 years in fact. It must be time to get cracking on a Peoples Constitution! Or do some radical economic transformation so that we are geared to take advantage of the clean energy revolution.
Here are the links to the innovation mentioned:
www.intersect.org.nz
www.enspiral.com
www.frocksonbikes.org
Www.actionstation.org.nz
Www.350.org.nz

GD Star Rating
loading...
GD Star Rating
loading...
Tags: megan salole