Home » Community
World-changer: Nick Potter – Intersect, Re-Be and more …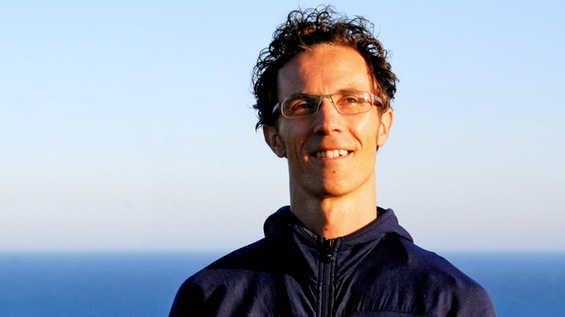 Can you introduce yourself to our readers, just as if you were introducing yourself to a room full of like-minded people at a very welcoming meeting?
I'm a storyteller. I love all kinds of stories. The stories that I work with are the ones that we tell to make sense of the world and to connect with one another.
And yet… I always find it challenging to tell my own story! Our own story is usually the most difficult one to tell. That's why it's useful to talk with people who can draw our stories out of us (to make our lives more clear).
Here's a short version of my story:
I was born in Hamilton, raised in Auckland and then settled in Wellington. I love this wild and windy city. It's where my Mum arrived from Holland on a boat in the 1950s. The coastline reminds me of Scotland (and some of my Dad's heritage). Clouds hang over hills that fall into the sea.
I moved to Wellington in 2000 because I was a man on a mission. I was fired up about environmental issues (and the links between our environment, social justice and personal well-being). I studied at University and then worked for the Environment Commissioner for many years.
I told stories about the future and highlighted ways to make things better.
Then I burned out. I hadn't been good at directing my youthful fiery energy. It took me many years to recover. I had to learn how to be well again and to change the way I work. Now I'm more selective with my energy. I play to my strengths instead of trying to do everything. I'm also a lot more light-hearted. I give what I can without holding the world on my shoulders.
I've worked on many social and environmental projects over the last decade. I do that by helping causes and businesses to tell compelling stories. I take ideas and rework them. I take views and reframe them. I breathe life into old stories by making them more personal and human. I tell stories about the future and draw attention to the enormous potential in people. I'm most interested in the stories that inspire us, provoke us and bring us together.
I'm also glad that this is the Year of the Dragon. I've relearned how to use my fire for good effect, without burning out.
What are seven words your closest friends would use to honestly describe you?
Loyal, thoughtful, playful, creative, caring, mischievous, honest, gentle and stubborn.
That's what some friends told me this week. I know that's more than seven words, but I like to take a generous interpretation of questions/rules.
What's your core mission in life – as in what do you always find yourself doing, regardless of the context or project?
In a sentence: I want us all to realise our full potential.
I've got huge faith in human beings. I don't know what humanity's full potential is—but we see signs of it when someone greatly inspires us. I also know the difference between a story that shuts people down and a story that open us up to more life and possibilities.
I take heed of Marianne Williamson's words that "Our deepest fear is not that we are inadequate. Our deepest fear is that we are powerful beyond measure. It is our light, not our darkness that most frightens us."
We often sell ourselves short or tell ourselves stories that limit our potential. So I keep doing my own personal exploring and working with stories to create change and growth.
What kind of food do you like to eat right now and why?
Dark chocolate is part of my toolkit for life. It gives me a well-needed boost after lunch.
Oh, and oats. Porridge gets me through winter. I pimp it with dates, sunflower seeds, cinnamon, coconut, honey and greek yoghurt. Plus fejoas, pears, tamarillos or whatever is in season. To anyone who says that porridge is boring, I say: just pimp it.
What's one dream you'd just love to pull off, for New Zealand?
I want New Zealand to be known as The Land of Fresh Energy. We've got some of the greatest renewable energy resources on the planet. We've also got lots of fresh energy, ideas and enthusiasm among the people who call this land home. We need to bring these together.
What's one pass time you seriously have to indulge in occasionally because it fills you up and recharges you?
Did I mention dark chocolate? Or does once a day not count as occasionally…?
What are three things you do to stay or become healthy and happy?
I'm an everyday yogi. I start each day by stretching my body and mind.
I love photography. Most of the joy is in the taking—and the giving of my attention to whatever is in the frame.
I also get out of Wellington for a few weeks every summer. I love my city, but summer is usually something that happens elsewhere.
What core quality do you think New Zealand is recognised and valued for, on the world-stage?
In one word: peacefulness. I know we've been voted one of the most peaceful places on Earth.  We've got a lot of work to really make New Zealand a strongly peaceful place to be. There's too much violence towards women, men and children. We've been brutal with our environment. And we're often too hard on ourselves.
We need to turn that around. New Zealand can become a powerhouse of peace—and not in a way that makes us look like the Shire. Peace can also be bold, loud and playful.

Some of Nick's creations and projects he's involved in:
GD Star Rating
loading...
GD Star Rating
loading...
Tags: nick potter