Home » Community
World-changer: Coralie Winn – Gap-Filler
Submitted by Charlotte on June 21, 2012 – 8:32 am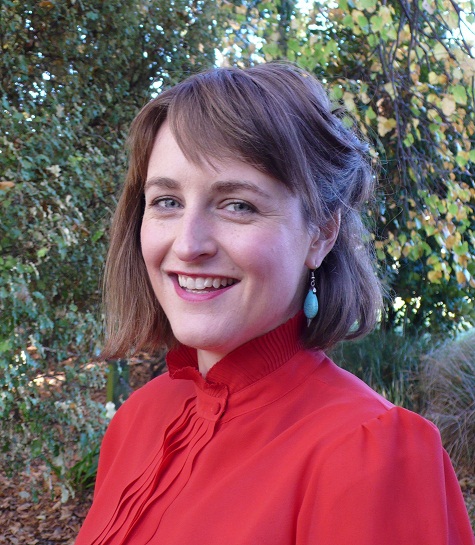 1.  Can you introduce yourself to our readers, just as if you were introducing yourself to a room full of like-minded people at a very welcoming meeting?
Sure. G'day, I'm Coralie and I am passionate about making interesting, creative things happen. I'm one of three people who started Gap Filler, a post-quake initiative here in ChCh activating vacant spaces ('gaps') with temporary, creative projects for community benefit. Gap Filler is an amazing ride to be on in a very strange time in ChCh's history. It excites and drives me, but also exhausts me at times!  I grew up in Adelaide and I have been in ChCh for the last 7 years.
I've been involved as an actor/collaborator with Free Theatre Christchurch since 2006. FT is an experimental, physical theatre company that's been pushing the boundaries and provoking theatre audiences since 1979. I'm terrible about taking too much on and tend to surround myself with people who are much the same. I love to travel, cook, make, tramp, cycle and swim and, and, and…!
2.  What are seven words your closest friends would use to honestly describe you?
Gregarious
Funny
Driven
Generous
Empathetic
Foodie
Excitable
3.  What's your core mission in life – as in what do you always find yourself doing, regardless of the context or project?
To make interesting things happen, really. To help bring more vibrancy, creativity, colour and life to our daily urban existence.
4.  What kind of food do you like to eat right now and why?
It's winter, so lasagne, Indian curry roast dinner!
5.  What's one dream you'd just love to pull off, for New Zealand?
A New Zealand in which average people get involved with, appreciate and value the contribution of artists, creative people and the Arts more. I get sick and tired of the dominant anti-intellectual, sport-driven culture we have here.
6.  What's one pass time you seriously have to indulge in occasionally because it fills you up and recharges you?
Tramping in the Southern Alps in beautiful beech forest. I don't get to do it nearly enough. Or should I say I don't make time to do it nearly enough.
7.  Who are you closest to in your family and why?
Probably my Dad. I am close to both Mum and Dad equally, but Dad and I are very similar and there is an understanding there about how we approach life, projects and people that Mum doesn't have.
8.  Who should be NZ's Prime Minister and why?
Russel Norman!
9.  What are three things you do to stay or become healthy and happy?
Yoga, walk in the hills/mountains from time to time and getting enough down-time with my beautiful partner.
10.  What core quality do you think New Zealand recognised and valued for, on the world-stage?
Beautiful natural environment.
GD Star Rating
loading...
GD Star Rating
loading...
Tags: gap filler