Home » Local Good News
Hurrah! The Mental Health Foundation of New Zealand officially endorses the Happyzine Local Good News project!
Submitted by Charlotte on June 26, 2012 – 10:10 am
Kia Ora,
I'm Charlotte Squire, Editor of the Kiwi positive news website 'Happyzine' and I'm pleased to announce that the New Zealand Mental Health Foundation officially endorses our awesome Local Good News initiative.
The Happyzine Local Good News initiative is designed to share the ongoing (and infinite) supply of positive news emerging from Kiwi communities, with the rest of the world.  In doing so it's intended to inspire heart-warming social and environmental change via the stories of what's possible, within a community of people who are quite simply trying to make the world a greener, happier place.
We have Local Good News columns coming out each Friday from Christchurch and Golden Bay. We're working on setting up weekly good news columns to come from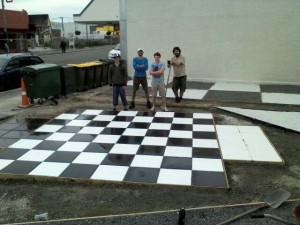 writers based in Wellington, Auckland, and Nelson with more to follow from other communities.
Happyzine and the Mental Health Foundation are in agreance about the positive social value of the Local Good News initiative.
About the New Zealand Mental Health Foundation:
The Mental Health Foundation is a charitable trust that aims to make mental health everybody's business.  Our vision is to see a society where all people flourish.
We specialise in mental health promotion with a focus on the provision of information and resources on topics such as depression awareness, youth mental health
promotion, suicide prevention, social inclusion and the reduction of stigma and discrimination, consumer/tangata whaiora issues, older people's mental health and
workplace mental health.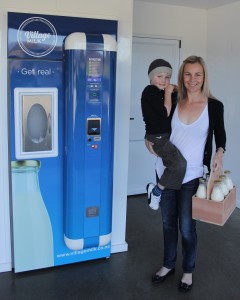 We seek to inform, influence and advocate in all areas of mental health and wellbeing through research projects, policy and development work.
The Mental Health Foundation has a comprehensive Resource and Information Service/library, which holds a wealth of information on a variety of mental health
topics and provides a nationwide service to all New Zealanders.
CONTACT US
81 New North Road, Eden Terrace, Auckland
PO Box 10051, Dominion Road, Auckland, 1446
Ph 09 300 7030 Fax 09 300 7020
resource@mentalhealth.org.nz
Tune in each Friday for the latest Happyzine Local Good News articles from our communities, or sign up to receive the good news delivered, free, each Monday.
Applications for sponsorship of the Local Good News columns are very welcome.
Keep reading Happyzine for more news of the good!
Charlotte.
GD Star Rating
loading...
GD Star Rating
loading...
Hurrah! The Mental Health Foundation of New Zealand officially endorses the Happyzine Local Good News project!

,
Tags: mental health foundation