Home » Events
Christchurch event aims to build social capital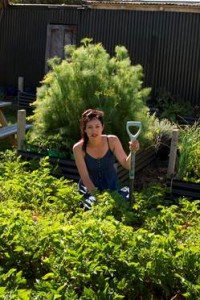 27 June 2012
Media release
The Mental Health Foundation of New Zealand
Christchurch event aims to build social capital
A special event in Christchurch aims to bring some fresh thinking on how we can all work together to create a flourishing future.
Flourish – Well into the future is a national one-day forum hosted by the Mental Health Foundation on 30 July, and organiser Freedom Preston-Clark is hoping business people, health professionals, local authorities, social service organisations and anyone of influence in the community will come along.
"If this event is anything like our previous one in 2010, we're expecting people to enjoy the presentations, the networking opportunities and the chance to expand their thinking," she says.
"Understanding how to build positive mental health can lead to individual, family, community and business resilience and improved social relationships, which allow us to effectively meet the global challenges facing all of us."
The day features six keynote presentations including:
• Aaron Jarden, sharing his work on GROW, a way of measuring psychological wellbeing
• Antonio (Tony) Fernando, teaching participants mindfulness and how to live in the moment
• Eva Neitzert, who brings an economists perspective to wellbeing and sustainability from her role as a senior consultant with Netbalance
• Niki Harré, author of Psychology for a Better World: Strategies to Inspire Sustainability who understands how our positive psychology and wellbeing works to effect social change.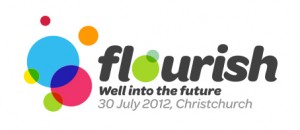 "Attendees will have plenty of time to interact with other guests and the speakers, and come away with ideas they can apply to their situations," Freedom says.
The final session is in a relaxed setting with nibbles and Pecha Kucha presentations from local heroes, Coralie Winn (Gap Filler), Adam McGrath (The Eastern/Harbour Union bands),  Bob Frame (Magnetic South), and Jade Temepara (Hand over a Hundy), as well as guest speaker, Steve Gurney.
The Mental Health Foundation believes the time is right for people from many different sectors of New Zealand society to learn from each other and play a role in reducing health and social problems through building individual and collective strengths as well as personal and social awareness.
"The ideas and practices that we can all engage in to support and develop good mental health are pretty straightforward," says Judi Clements, Mental Health Foundation Chief Executive. "The resulting benefits are healthier workplaces with fewer missed days, improved physical and mental health, individuals who contribute positively to their communities, increased resilience and more."
Two of the challenges for the day are to create a zero-waste event (in line with the Foundation's sustainability and flourishing paper), and instead of using bullet-pointed
PowerPoint presentations, find digital alternatives that engage the audience's emotions by telling stories rather than relating facts.
As a commitment to the Garden City's recovery, the forum is using local services and suppliers.
Flourish – Well into the future
Date: Monday 30 July 2012
Time: 9am – 4.30pm for day event & 5pm – 7pm for evening event
Venue: La Vida Centre, Riccarton, Christchurch
Register now: http://flourish2012.eventbrite.com/
Discounts apply for the first 100 registrations, as well as for all Christchurch residents.
GD Star Rating
loading...
GD Star Rating
loading...
Tags: mental health