Home » Community, Local Good News
Brighton Up!
Submitted by Charlotte on June 29, 2012 – 10:50 am
By Steve Carter
There is a quiet revolution happening in New Brighton.
For years, the beachside suburb has been regarded as a town in decline, a once-thriving shopping destination that lost out to suburban malls in the Eighties. The perception, at least outside the village, is of a tired place that nobody really wants to visit.
That is, of course, a misguided view. Brighton has miles of wild, sweeping beach and regular reliable surf. It has the incongruously wonderful pier and Christchurch's finest library. The Busker's Festival comes here every year; the Guy Fawkes fireworks display is an established beach event attracting thousands; we have kite days, sandcastle competitions, a bustling community market … but for some reason the perception of stasis lingers.
Rebecca May is the Community Coordinator for the recently-formed Renew Brighton and she sees the earthquakes as an opportunity to draw a line under that perception. "For a long time," she says, "there was a tendency to ask what is the departure point for wanting to revitalise the area? The earthquake has given us an opportunity to say that now it is time to do things differently."
In common with many communities repositioning themselves amidst all the shifting and change wrought by the quakes, there is a lot going on here. This is a community spurred by the opportunities presented for reinvention. If people actually headed out East and over the river, they might be surprised at the various activities and businesses that are relocating out to the beach.
Rebecca thinks it is time for more people to share this about Brighton. "Let's talk about our assets and good news … I want to make it so that every day has some good news coming out of our village…..however small."
It's not just talking about it and sharing the news with other people, though. Rebecca is a do-er, motivated by a love of the seaside suburb that is her home. She told me, "I have been working locally, focusing on my community: my whanau and friends. I spent a year trying to nudge people into action, into recovery and when I realised that no-one else was going to do it, I stood up."
Renew Brighton has a vision that the community should lead the recovery of the suburb post-quakes and Rebecca sees her role as inspiring collaboration and being a catalyst for communication between various community groups. As she says, "There's heaps of community groups and great businesses in Brighton and they are all doing great things … but they don't always talk to each other. We want to build shared vision … if we ain't talking to each other we can't build the common unity that is at the heart of community."
Rebecca has been busy. She has a plan for a piece of community-led appreciative enquiry research into the strengths, assets and ideas for the development of a new New
Brighton, and she has kick-started a collaborative project to engage with young people in the area. She has even managed to run a number of successful community engagement meetings and the last attracted over thirty people. Thirty interested people sat around a table talking about the same things – as Rebecca points out, "That doesn't happen very often."
Rebecca is also smart enough to recognise that stretegic thinking is properly buoyed by practical actions that create a positive, colourful sense to the area and she is keen to inspire "random acts of beautification" particularly around the Mall. The past couple of months have seen two "Brighton Up!" events that have been a successful collaboration between Renew Brighton and the New Brighton Project.
The first used a huge wall in a gap created by the demolition of a building to capture the vision of Brighton locals for their suburb. Centred on a big red painted heart, the wall became a place for people to write down what they wanted to see in the village and heaps of people rose to the challenge, inspired by the positive vibe of the day.
A few weeks later the space was transformed further with a huge mural replacing the heart and painted by local artists. There was also a chess board made of shells, some random plantings in tyres and a clean-up campaign around the Mall where students registered as volunteers with The Concert painted out graffiti and replaced it with more attractive pictures.
It was Brighton's very own Gap Filler by the sea … a community taking charge of reinventing its spaces, its atmosphere and its hope for the future.
It is hardly the actions of a town in decline.
As Rebecca points out, "Businesses will look at the area and see activity and interest and it might make them reconsider Brighton as a place to invest." New vision inspires new business and new business further inspires new motivation for change and action. It is a well-known cycle of urban renewal and it appears to be well underway in Brighton.
Rebecca's motivation is clear: "I don't even have five dollars to spend so I can't invest in buildings or business … but I can give my time freely and do the work, stick my neck out and be the one to make a difference."
If there's a revolution happening in Brighton, Rebecca is at its heart.
Read the inspiring stories of our Christchurch sponsors: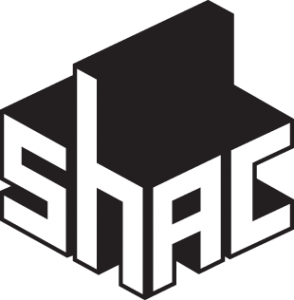 SHAC – The Sustainable Habitat Challenge – is a network of architects, builders, engineers, designers, building scientists, students and young professionals interested in taking positive action in their communities today.
On the 2-3 May 2012, SHAC presented the 2nd annual workshop on micro-architecture at the Christchurch Polytechnic Student Centre. Sixty attendees discussed temporary architecture, simple buildings, and the reuse of building material.
"People cherish their culture through recycling" – those are the words of Wang Shu, the 2012 winner of the Pritzker architecture prize. The demolition of red stickered housing and CBD buildings does not have to mean the eradication of Christchurch's history or culture – nearly all materials can be reused in new construction, incorporating local memories and fusing the past with the present.
What is permanent in this land of earthquakes? In San Francisco, the Palace of Fine Arts was built in 1915 as a temporary building for the Panama-Pacific Exposition and still stands today as an icon of the city. From the cardboard cathedral to the convention centre – how long will they serve us?
"Simple buildings are key for affordability" said Canadian architect Brian McKay Lyons, recently interviewed on Nine to Noon with Kim Hill. Lyons, from Nova Scotia, says "simple buildings are what we farmers and fishermen build when we can't afford to get things wrong"
This symposium brought together elements of the growing Regeneration movement – people working together to take positive action in their communities.
Community Rebuild – for the Whole House Reuse project Juliet Arnott
Community Development – Joshua Durrant, Jess Smale, Sophie Moore
Positive Action – Gapfiller Trust

YTONG® is an alternative building system made from light-weight Aerated Autoclaved Concrete (AAC). It was invented in Sweden in 1923 and further developed under the YTONG® brand it turned into a world-wide success.
Environmentally friendly and non-toxic – From the manufacturing process to shipment, construction, and waste disposal YTONG® is in ecological balance.
Good sound absorption – effective sound barrier – The natural air cushion formed in the high-pressure steam curing of AAC can absorb the most possible noise.
Ensures high standard of well-being – YTONG® reduces temperature differences and humidity fluctuations and so ensures a comfortable and healthy room atmosphere.
Excellent workability – It is easy to erect a solid masonry structure quickly and precisely. Only few tools and implements are necessary.
Outstanding thermal insulation – Keeps buildings cool in summer and warm in winter saving on heating and air-conditioning.
YTONG® is fireproof and has a high fire rating – AAC is resistant to high temperatures for a longer period of time than any other solid building material. YTONG® is especially chosen for fireproof walls in commercial buildings.
Performs well in earthquakes – Thanks to its low weight and its plastic deformation properties the destructive force of earthquakes can be minimised.

Social Innovation is a small, hardworking community engagement agency based in Christchurch. They work with leading non-profits, changemakers, progressive companies and government to mobilise everyday New Zealanders. Their expertise in this area comes from grassroots innovation on large-scale community action projects, including the Student Volunteer Army, A Day at the Beach Festival, Love your Coast and a number of other public participation initiatives. They know how to scale initiatives and achieve big results with large numbers of stakeholders.
They have developed an integrated blueprint for community organising in the 21st century, drawing inspiration from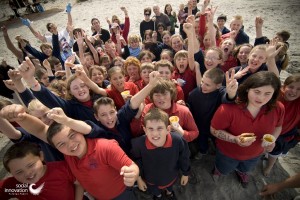 kiwi folk heroes like Kate Sheppard combined with the sheer power of modern technology. At the heart of what they do is supporting everyday New Zealanders to take action and participate fully in public life, in turn increasing the proportion of citizen's who know that they can make a difference to the way things are.
Their services include strategy, leadership training, volunteer coordination & management, media and communications, project management and fundraising. Find out more at www.socialinnovation.org.nz or make direct contact via their studio-line on 03 337 0861
Ph:  03 337 0861 or info@socialinnovation.org.nz
Got good news to share about your social enterprise?  Join this inspiring line up of Christchurch sponsors, email charlotte@happyzine.co.nz
GD Star Rating
loading...
GD Star Rating
loading...
Tags: christchurch