Home » Food
Raw food: Cacao – food of enlightenment (and sexy dancing) by Sarah Lea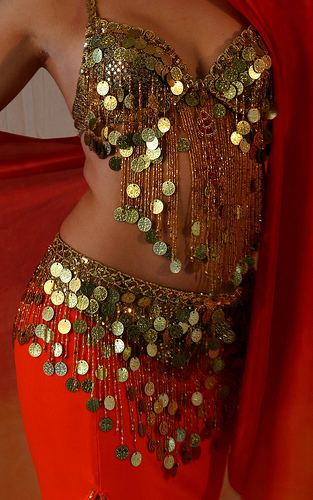 Sending out positive party vibrations to the universe, my friends and I reached up and out this weekend, sharing our personal gifts with each other. Embracing life, soaring high and raising the roof with laughter were the requirements of my birthday celebrations.  With live music, exotic cacao creations, dancing, poetry, charades, raw food feasting and lantern making, life was embraced. With the help of expansive sunfoods our energy switched on as we stepped into our party shoes.
Feasting our ears to the sound of music gave our tummies a rest. Even those who felt like they'd rather become wall paper and watch the show or just eat their way through lethargy, felt their energy rising and expanding. Warming ourselves up with fire dancing, we 'lalalalalala laaaahed' our way through familiar tunes, before higher reaches of vitality were shaken up and out of us by a belly-dancing queen-goddess … alchemical wonders laced with spices and superfoods assisted happy feet tap out that cacao high. A fantastic accompaniment sharing the higher vibrations of the dance floor.
Friends lingering in dark corners dealing out cacao beans, roaring laughter bouncing off the walls as we delighted in divine fullfillment. Natural highs rocking the dance floor. Offering loved ones a high or grounding them, everyone was taken on a magical, mystery cacao tour into the power of real chocolate. Children ecstatic with the greatest of intentions grabbing handfulls of chocolate saviours, the baby taking advantage of his sling-wearing mama thus getting closer to the heavenly goods and the under 10s holding their own. Such an all-encompassing, expansive abundant food, that is how you feel when you eat it. Flavours exploding, hitting the tongue as magical elixirs were passed from one to another. Superbeings in their flow, dancing to the power of the party.
Cacao is the food of enlightenment. A sunfood, a superfood. With over 300 chemical constituents, it is one of the most complex foods known to man. Anandamide, the bliss chemical combined with phenylethlamine (PEA), the love chemical, this treat is the perfect match to party with. Backed up by tryptophan, a powerful mood-enhancing nutrient and serotonin … known for the feelings of euphoria it creates, there's little wonder it makes us feel on top of the world. Cacao raises the vibration of whatever it comes in contact with, shining a spotlight, enhancing the magic of the moment.
Dancin' Queen
1 1/4 cups cacao butter
1/2 cup coconut butter
2 cups cacao nibs
1 cup goji berries
1 cup lucuma
1/2 cup agave nectar
1 tbsp purple corn extract
GD Star Rating
loading...
GD Star Rating
loading...
Tags: raw food