Home » Community, Local Good News
Keeping old places alive in Christchurch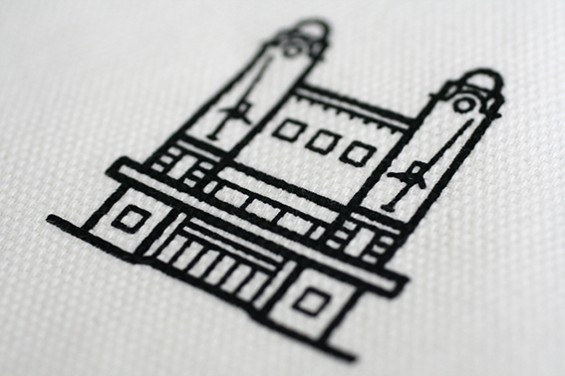 Local Good News/Christchurch
by Steve Carter
How do we move confidently around our towns and cities? We orient ourselves, mostly without even realising it, by visual cues, by snapshots of recognition in the known environment.
I have heard it said that you can tell a lot about a person by the way they give directions – some will use churches and other iconic heritage buildings as markers, some use pubs, social venues or other meeting places.
However you might choose to locate your own sense of self in urban space, the centre of Christchurch is a disorienting place to walk around right now. The city is a bewildering landscape of empty spaces where once stood buildings we took for granted as visual reference points. Our cues have gone, the known environment reduced to rubble.
We will, of course, discover new ways and fresh icons to centre ourselves here, but for now, what of the memories that have been so comprehensively snatched away from us? There are times when it is difficult even to remember what stood in the gaps we see all around us.
Local designers Stephen McCarthy and Laura Griffiths have devised a beautiful way to capture some of what has been lost. Their collaborative project, Retrace, has taken a short list of variously iconic places and created pictograms, striking drawings that act like little etchings of memory.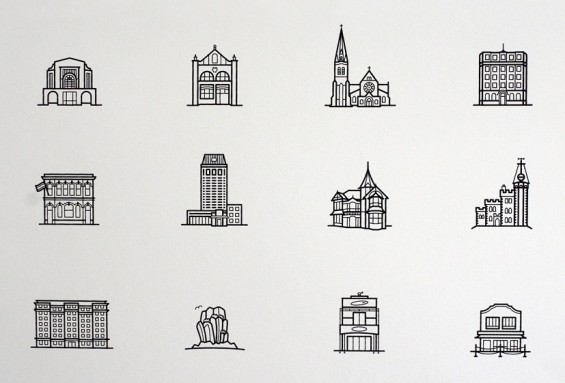 One glance at the list of buildings (from The Cathedral to C1 Espresso, from the Crowne Plaza Hotel to Piko Wholefoods … and even Sumner's Shag Rock!) and you will appreciate that this is indeed an eclectic selection. One look at the artwork and you will understand how something as deceptively simple as a pen and ink drawing can be
enormously effective in reopening the eye of the mind.
Pictograms were chosen precisely, as Laura says, "because we could capture the character of each place without including every single detail, kind of like the way our
memories work."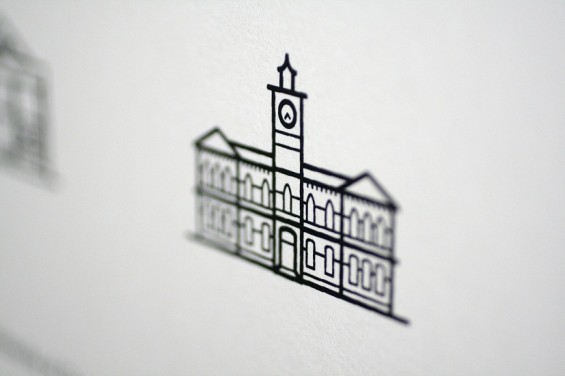 A limited run of 500 posters was the first step, with nine of the twenty-four featured buildings also appearing on tote bags. Both are available for purchase from their website at www.retrace.co.nz. They are even offering a service to people who have lost their houses to the quakes – they can have an icon drawn of their home as a way to remember its character and keep it alive in memory.
I asked Laura where the inspiration for Retrace came from. "In our industry, we're surrounded by design all day, every day," she told me. "We're also surrounded by a whole lot of empty lots and missing buildings. So I guess the two came together and it just seemed like a natural fit to design a poster as way of remembering all the great heritage and hangouts we've lost."
The two friends both lost office buildings in the quakes and have been involved in a drive to promote and support the survival and new flourishing of Christchurch creative industries.
This project, however, has been largely a labour of love. As Laura describes it: "It's been great to use our creative skills for something personally fulfilling and self-directed. We were our own clients for a change which was pretty cool."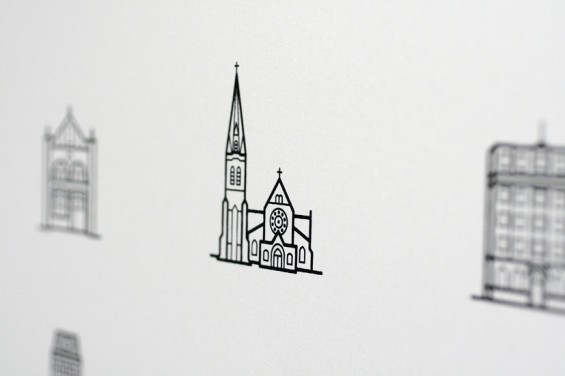 They have said, "If people like what we are doing we'll keep drawing and get another edition out when we can. There are over 1000 buildings and counting due to be
demolished, so sadly no shortage of landmarks that will be missed."
There is even a plan to expand the range of products to cards and tea towels, and sell them through a couple of local stores, but with admirable restraint they also show a keen understanding of the potential for something to tip over into kitsch. As Laura says, "We don't want the range to get too big though – I think there's a fine line between having something nicely available, and seeing it plastered over every possible product."
For now, as we all ponder a fragmented cityscape, these beautiful little sketches offer nothing less than a strong emotional resonance.
* A portion of all sales of Retrace products will be donated to the New Zealand Historic Places Trust.
GD Star Rating
loading...
GD Star Rating
loading...
Tags: christchurch, Christchurch Recover