Home » Community
World-changer: Joshua Vial – Enspiral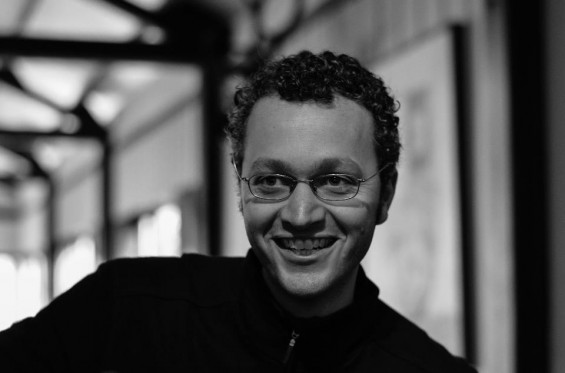 1.  Can you introduce yourself to our readers, just as if you were introducing yourself to a room full of like-minded people at a very welcoming meeting?
Hi, I'm Joshua and spend most of my time working in the space between business and social change. I started out as a programmer building web applications and a few years ago I started this thing called Enspiral which has taken on a life of its own. Check out www.enspiral.com for the full story but the short version is that we are a collective of people and companies working to make the world a better place.
2.  What are seven words your closest friends would use to honestly describe you?
I did a quick survey which got 19 responses and generated 81 words – the top responses were Humble, Kind, Intelligent, Peaceful, Authentic, Grounded, Playful
My little sisters claim they have known me longer so their judgement is more accurate and provided the following suggestions.
"wanna be ninja/king/god/ruler of universe" and
"Hungry, tall, big feet, needs to wear long pants to cover your ankles, curly hair, wears glasses, wishes you were worshipped on some level"
I think their perception of me is stuck in the mid 90s but you are free to draw your own conclusions.
3.  What's your core mission in life – as in what do you always find yourself doing, regardless of the context or project?
I love learning, solving complex problems and creating things which is what drew me to programming but I find that building companies and organisations to be just as rewarding. These days I spend much more time with people than code but it's all the same stuff – try to make sense of a complex system and come up with ideas for shaping it.
4.  What kind of food do you like to eat right now and why?
Thai, I spent five years working in a Thai restaurant while I was studying and I still get nostalgic every time I smell Tom Yum.
5.  What's one dream you'd just love to pull off, for New Zealand?
I would love to play some small part in helping New Zealand grow into our clean and green reputation and truly be 100% pure. I believe we desperately need to reinvent the way we live on this planet and New Zealand could have a role to play in that story. We have been at the forefront of social progress in the past and could be again.
6.  What's one pass time you seriously have to indulge in occasionally because it fills you up and recharges you?
Music, and it's much more than occasionally! Taiko, Mbira, Marimba, Singing, Bodhran, Djembe, Harmonium – these are the things which keep me sane.
7.  Who are you closest to in your family and why?
I'm terribly close to all my family, except they all still live in Australia and I haven't been able to convince them to move to New Zealand, yet. I love playing with my sisters whenever I can, though it is mostly online these days.
8.  Who should be NZ's Prime Minister and why?
I don't think it matters who it is and we place far too much emphasis on individuals when we should be focusing on the processes that we use for making decisions as a nation. Right now we are making some really bad decisions and I would suggest that even the smartest, best intentioned people in the country would still be making bad decisions because of the 'political reality' that comes with our current system.
Our political system evolved in a very different world where information moved around at a glacial pace and it is poorly adapted for today's environment.
9.  What are three things you do to stay or become healthy and happy?
Making music is pure bliss, especially simple meditative pieces. Working on Enspiral is also one of the most fun things I have ever done – it combines learning, problem solving and helping people in a delightful mixture. Volunteering with friends would be the third – helping people while spending time with those close to me is pretty nurturing.
10.  What core quality do you think New Zealand is recognised and valued for, on the world-stage?
I have no idea – I'm from Australia originally and could live anywhere in the world but chose New Zealand because I sense that there is something possible in this country due to our relative isolation, size and culture of innovation.
GD Star Rating
loading...
GD Star Rating
loading...
World-changer: Joshua Vial - Enspiral

,
Tags: changemaker, worldchanger