Home » Food
Preventing and curing depression – with raw food – by Sarah Lea
Submitted by on August 8, 2012 – 5:20 pm
6 Comments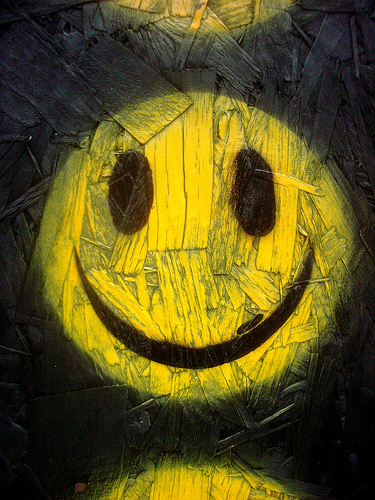 Life's our choice. It's up to us how we feel, where we go and who we choose to share it with. My beloved and I have recently made huge choices to create a life that we wanted to live. And that meant leaving loved ones, a family home, a country, a hemisphere. In short, we left a life to create another.
I know without doubt that our raw food lifestyle enabled us to do this. Lifting us up instead of keeping us down, making us feel lighter, happier, clearer about stuff. We stopped stuffing down our emotions, let them rip forth and dealt with the rubbish.
It wasn't that pretty. Some people say that it's OK for us, it comes easy. Some say we're lucky, they don't have that opportunity. I say whatever you want, you go and get it as no-one else can do it for you.
The choices we make of which foods we put in our bodies sets the basis for our physical, mental and spiritual health. Life's challenging and faced with huge needs from our family, work and our high expectations of ourselves… the big D crept in. A sign from our bodies that we needed to make better choices about our life. When I switched to a high raw vegan diet, my overwhelming moods that would flip around depending on the season, stress load, financial, relationship, work loads levelled out to a happily harmonious go-getting mood. I was over getting sick and tired of not living the dream.
Depression is both emotional and physiological and many of the vitamins that support serotonin production and nerve health aren't things we usually get enough of eating the SAD (Standard American Diet) way. Cooked foods are addictive. Sugar, wheat, caffeine, food additives, bad fats, animal products and microwaved foods…all dressed up in fancy foil, easy to eat, on the go, buy it now product. Lets us be continuously on the move without much thought for what's going on inside our living, breathing machine.
Minerals and enzymes are the essence of life and they're found in uncooked plants… fruit, vegetables, nuts, seeds and sprouts.
Cacao beans seductively stack up on the mineral content unlike anything else in the world. With the highest natural source of magnesium, chromium, iron, manganese, zinc, copper,  vitamin C and   antioxidants. Not to mention that cacao is a mood elevator. It stimulates the release of endorphins in your brain which in turn make you happy. Wahoo! It's OK to reach out for chocolate!
Drinking plenty of live, pure water and getting lots of plant based Omega 3 and 6 fats are essential to healthy brain nutrition.  These good oils and fats also make our skin beautiful and healthy, so even if I'm having a less than bouncy day, I can still feel radiant! Eating two avocados a day and making room for flax and hemp seeds, sunflower, sesame and pumpkin seeds, raw soaked nuts, dark green veggies and cold pressed organic oils…alongside friendly bacteria found in fermented foods, it's pretty hard to squeeze anything less than healthy in a day!
When we stop stuffing our bellies full, allowing our bodies to balance physically, mentally and spiritually, our choices come positively easy. When we get out of balance that's when it often becomes hard to see the right choice. But, slowly and surely allowing small changes in our diet leads us back to happiness, health, vitality and balance…now, that's a choice dream worth living.
Life's a Choice…Shake it Up!
3 cups almond milk
2 tbsp cacao powder
1 tbsp lucuma powder
1 tbsp maca powder
1 tbsp hemp protein powder
pinch of sea salt
2 medjool dates
sm handful dark leafy greens; spinach, kale, dandelion leaves
1/ Pop all the ingredients into your blender and shake 'em up.
2/ Choose a happy friend, fill two glasses, drink and elevate your day.
LoveLifeRaw Chocolate Workshop. Sunday 26th August. 10am-12 midday. Takaka.  For info and bookings please contact Sarah on 525 9102.
GD Star Rating
loading...
GD Star Rating
loading...
Tags: Health