Home » Blog, Community, Featured
Happyzine – Taking it to the collective – discussion blog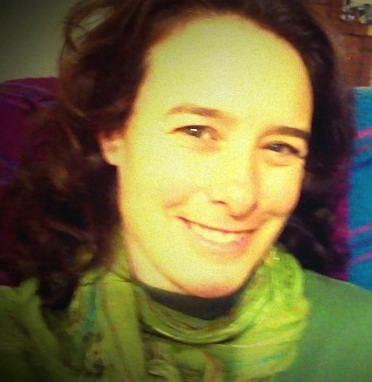 Hi I'm Charlotte Squire, founder and Editor of Happyzine – New Zealand's good news website and I'm about to get really real with you.   I'd really like your feedback so I'm asking you to hang in there while I say some stuff.
I'd like to make some changes to the way Happyzine's run.  Why?  Because I think in order to reach its full potential, Happyzine needs fresh energy and it needs more energy than one person can give (yes, more than even a Leo Dragon, and that is a truly Leo Dragon statement to make).
As we all know there's power in numbers, and we as a culture are moving increasingly into an age of collaboration.  I feel that on a personal level.  I don't want to hold everything together myself, I want to be around others, and lean on others and stand beside others and share what I have to offer with my community.  And I feel that as a nation: I know there's powerful magic to be shared when positive people come together to to combine their talents and skills to create change.  Big stuff happens.  Big, seemingly impossible goals become our reality, when enough people believe in them.
One of Happyzine's key roles is to support community and environmentally responsible groups, individuals and businesses to thrive and achieve their goals by promoting their initiatives nationally.  People love receiving this information.  They work in all areas of New Zealand's work and social structure.  They're educated, they're intelligent, they're open minded.  And they get inspired. When intelligent people get inspired.  Cool stuff happens. Just look through Happyzine for evidence of this amazing change.
And so you, the awesome reader, respond to this information by sharing it via social media, or your work communities, or by getting involved, or sending messages of support, or linking networks and the impact of this news sharing ripples out far wider than we can measure.  I'm excited about Happyzine's ability to inspire positive change and grow networks on an even greater level, for Aotearoa, for the planet.
And … I'm tired.  I've spent the last five years living and breathing and even sleeping (definitely dreaming) Happyzine.  It's been a labour of love.  It's never supported completely me financially, despite A LOT of effort.  And that's ok.  I've let go of worrying about that, because Happyzine's very successful on other levels, on levels that really matter to me.  Though I do still need to support myself financially, so I only have so much time to give to Happyzine.
And so now I would love to work with a collective of changemakers, each of who are contributing their unique skills, to not only run, but grow, change and develop Happyzine into a national positive news website that's actively influencing hundreds of thousands of people to feel hopeful and optimistic and to create the kind of change in their lives our world needs.  If I could do it alone, I would have.  But it's not the way forward, not sustainably, not for me.
Imagine if Happyzine was reaching hundreds of thousands of people each month and influencing positive change faster, and more effectively than we ever thought possible by inspiring hope in the hearts and minds of the people in the positions to make that change.  That's what Happyzine has the potential to do.  That's what it needs to do.
Imagine if we could mobalise 50,000 people to attend a positive, inspiring and policy influencing climate change march such as this one, by posting one press release on Happyzine.
I've long held a dream for Happyzine to inspire 100,000 people each week via its ezine.  Today I'm 1.5 % of the way there.  I was interviewed about Happyzine recently and I realised I'm probably holding that vision of reaching 100, 000 subscribers safely at bay because it terrifies me!  I can hardly keep up with the emails and responsibilities around Happyzine now, let alone with the feedback from 10,000 or 20,000 or 50,000 subscribers.  I don't think Happyzine will go to this powerful place of influencing change until its held by a group of people who are passionately, sustainably and persistently focused on the same exciting goal.
You're out there, I know it.  If thirty contributors put two to three hours per week into Happyzine within a supportive, inspired, creative, innovative group, not only would we gain the satisfaction of working with a group of like minded people across the country (and perhaps the world), but we'd also gain valuable experience for future roles, we'd meet new people, we'd experience that buzz of working on something powerful, and we'd generally expand our worlds in the most amazing ways.  Happyzine has brought me many opportunities already.
So what I'm about to ask for from you is a number of vital roles to be filled voluntarily.  I'm talking positions such as writers, online editors, social media promotion, community promotion, TV and radio promotion, administration … just to name a few.  And the first person I need to find is the one who will help me organise this change!
I'm wondering about creating a system to keep track of the hours people contribute. I'm pondering some kind of Happyzine Time Bank, that taps into local Time Banks.  I'm wondering about ways to inspire people to engage here.
What do you think? I'm opening this up now.  What's the best way forward for Happyzine? Would you contribute?  What would inspire you to get involved?  What's a good way to move this into a collectively run organisation so that it can reach its potential?  How could it work in terms of recognition of people's contribution?  And what else comes intuitively to mind for you?
Whew.  We're at the end of my ponderous discussion blog.  Speak to me!  I want to know what you think!
Charlotte Squire
PS – Here's what came out of this discussion:
GD Star Rating
loading...
GD Star Rating
loading...
Happyzine - Taking it to the collective - discussion blog

,
Tags: Blog