Home » Club Happyzine
Check out: The Ideal Cup – 100% Reusable and Recyclable
Submitted by Charlotte on August 29, 2012 – 4:45 pm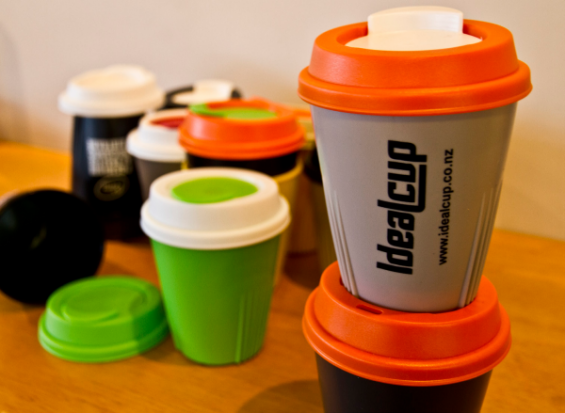 Check out this sexy hand accesory.
It's New Zealand's first reusable, barista grade takeaway cup and it's been designed and made right here in Aotearoa!  In Porirua actually.  It's 100% recyclable too and it's 100% BPA free.  Plus it's been cleverly designed to that you can use a standard, biodegradable compostable 90 mm lid on it instead of the lid it comes with AND after you'd had a drink you can easily reseal the sipping hole so that you're completely dribble proof and there's no risk of leaking it onto your clothes or bag.  Oh and one more thing it fits into those handy car cup holders that us modern car owners enjoy.
To buy yours or find out more information just head to: www.idealcup.co.nz
We have two Ideal Cups to give away to members of Club Happyzine this week!
GD Star Rating
loading...
GD Star Rating
loading...