Home » Youth
Sophia's going to the United Nations Climate Change Conference in Qatar and you can help her get there!
Submitted by Charlotte on September 22, 2012 – 4:31 pm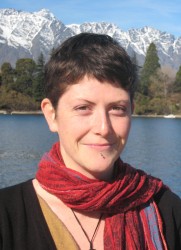 Sofia Robinson is one of five lucky young people selected to represent New Zealand youth at this year's United Nations Climate Change Conference in Qatar. Sofia is a motivated chick who will go far and you can help her get to Qatar by donating $10 or more at her Pledgeme campaign here. Here's a bit about her journey so far…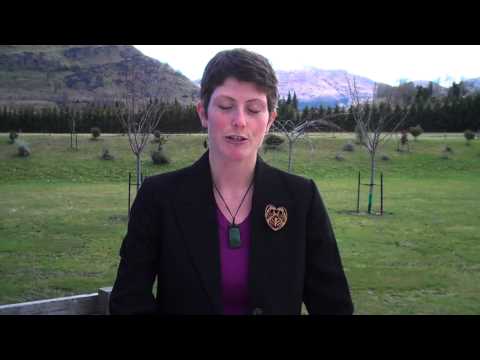 To be honest, I applied on a whim. I figured I might as well get experience filling out applications for dream opportunities. Low and behold, here I am – fundraising, learning, skyping and being inspired like crazy as a Youth Delegate picked to attend this year's UN Climate Change Conference (UNCCC) in Qatar.
My interest in applying comes from my desire to empower and support people. Growing up in Auckland I was involved with peer support work and campaigns with Youth Law to create a fairer school policy on searching and questioning students. This opened up a new world for me and showed me the importance of supporting others and stepping up to create equitable change.
During my extended OE I spent time working in adolescent mental health wards as well as exploring healthier and more resilient lifestyles. This took me on a 3-day trip to Sunseed in Spain. Sunseed is an international NGO that teaches sustainability through living it everyday. I found it so inspiring that the short stopover turned into a life-changing year and half  taking a good hard look at the world we are creating.
Back home in NZ now, I am completing a Graduate Diploma in Sustainable Practice at Otago Polytechnic. This has given me many chances to work towards implementing sustainable change and be deeply involved in Queenstown community development initiatives. As I was thinking of what comes next, I felt it was time to sink my teeth further into the world of sustainability and movements for creating real change. When the opportunity to apply for the youth delegation came up on Facebook, it seemed the right time.
Just getting organised to go to Qatar has been a massive learning curve! Fundraising $6500 in 10 weeks is bonkers. Understanding the UNFCCC, its
history, its possibilities and what NZ brings this year, is amazing and full on. I know I will learn so much about the processes, networks, facilitation, how to rub shoulders with delegates and youth from around the globe, along with the chance to disseminate that knowledge through my local youth networks when I get back. But it keeps coming back to the same fundamentals. Its about stepping up to make change and empowering people. The chance to represent diverse youth voices from around NZ, to push for real change to happen, and be an active part in creating a future I want to live in, is what drives me.
So to get me the 14040.8 km to the other side of the world for this 3 week conference, I need support. My main channel at the moment is using PledgeMe, a great Wellington based website, where you donate to support me and I give you an awesome reward! Being a full-time student, I am relying on support from local and national individuals to get there. Upon returning, the focus is to share our inspiring experiences with youth and organisations around Aotearoa and carry it on in our many distinct ways to creating the future we want in NZ.
GD Star Rating
loading...
GD Star Rating
loading...