Home » Community
Anna Hutchinson to live on $2.25 a day
Submitted by Ly on September 24, 2012 – 3:35 pm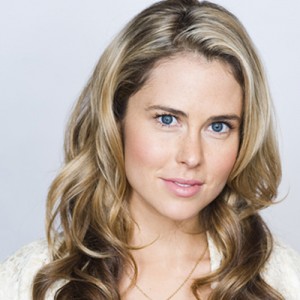 PRESS RELEASE: Live Below the Line
Actress Anna Hutchinson will be living below the poverty line for 5 days this week to raise funds and awareness for the P3 Foundation.  The Auckland-based actress, well known for her appearances on Shortland Street, Spartacus and Go Girls, among other programs, is taking the Live Below the Line challenge to better understand the hard choices faced by 1.4 billion people in the developing world.
Hutchinson says she hopes her experience will inspire others to take the challenge and will help to build a movement to end extreme poverty.
"To be able to raise awareness about poverty is why I'm taking part in the challenge of Living Below the Line," she said.  "Hopefully together we can work towards extreme poverty being eradicated in our lifetime."
While growing up in New Zealand she says that she took the basics of life for granted. A trip to Southeast Asia when she was 11 years old opened her eyes.
"As a child growing up in New Zealand I never thought twice about where my food was coming from, the endless supply of clean water in my drink bottle, the fact that if I was ill my healthcare was provided for or the wonderful education I was receiving," Anna said. "It wasn't until a family holiday in Vietnam when I was 11 that I realized not all kids have it so lucky."
Anna will be living for 5 days on just $2.25 a day for all her food and drink starting on Monday the 24th.  She'll be using the challenge as a catalyst for discussion about extreme poverty, but she'll also be raising money for the P3 Foundation, one of 8 anti-poverty organizations participating in the Live Below the Line challenge.  100% of the funds raised by the P3 foundation go directly to enabling community projects in the village of Kalimpong in India.
Will Watterson, the NZ Country Director for the Global Poverty Project that's coordinating the challenge, welcomed the news of Hutchinson's involvement.
"We're delighted that Anna has taken up the challenge" said Watterson. "She's a well-known and respected actress, and her involvement will really bring awareness of these issues to a whole new audience".

The Live Below the Line challenge has already been helped by numerous celebrities endorsements from Jonah Lomu, Kayla Sharland, Hugh Jackman and Helen Clark and others. 
Hutchinson will continue her busy work schedule while she endures the hardships of reduced food that the poverty simulation will require.  She says that the hardest part will be living without coffee, but admits that the challenge re-defines our sense of essentials and how we appreciate our food.
"The idea of living off $2.25 a day for 5 days is unfathomable to me and I am already trying to work in coffee- something I would consider an essential is a luxury," Anna said.
The Live Below the Line challenge runs from the 24th-28th of September.  Over 1300 kiwis have signed up to the challenge.  Watterson says the website will be live until November so latecomers are welcome to take the 5 day challenge in October as well.
For more information, please contact:
Patrick Rose
patrick@livebelowtheline.com
027 26 2 5770
or visit: www.livebelowtheline.com/nz
GD Star Rating
loading...
GD Star Rating
loading...