Home » Uncategorized
Nominate an inspiring Kiwi, now!
Submitted by Charlotte on September 27, 2012 – 9:33 pm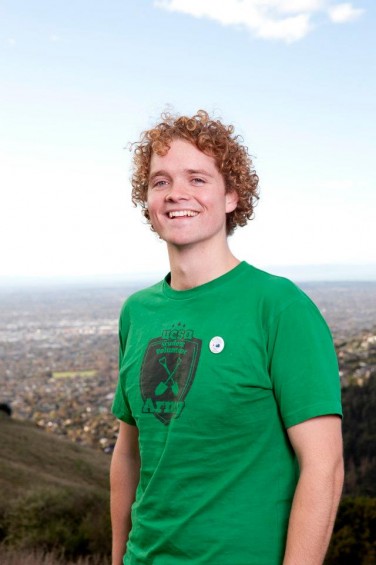 MEDIA RELEASE
26 September 2012 – for immediate release
Deadline looming for nominating an inspirational Kiwi!
The deadline for the open invitation to all New Zealanders to nominate in the Kiwibank New Zealander of the Year Awards 2012 is on Friday 12th October and
members of the public are being encouraged to give a Kiwi that inspires them the chance for recognition and reward.
The New Zealander of the Year Awards offers a fantastic opportunity to thank those people in our wider community for their tireless efforts, inspiration and
encouragement or just simply for being them.
There is an award category for every Kiwi young and old as well as for community groups that you may know or have heard of that is making a positive difference in
the lives of others either locally or at a national level.
There are five award categories;
•  Kiwibank New Zealander of the Year
•  Countdown Senior New Zealander of the Year
•  Coca-Cola Amatil Young New Zealander of the Year
•  Mitre 10 Community of the Year
•  Kiwibank Local Heroes Awards.
The New Zealander of the Year Award winner will be selected for his or her major contribution to our nation.
They will have also have shown an ability to inspire us all through achievement and outstanding service to the country and its people.
The Senior New Zealander of the Year Award is open to anyone aged over 60, and will celebrate an amazing ongoing contribution, while the Young New Zealander of the Year will be aged between 15 and 30, and will have already made a positive impact on the nation.
The Local Heroes Awards will recognise outstanding contributions to communities and their people while the Community of the Year Award acknowledges groups
and organisations working together to build better communities.
Awards National Manager Emma Mcdonald says "the nominations we have received so far demonstrates that there are exceptional people in our country known and unknown for their inspiring leadership and the difference they are making to their community. We urge people to make the most of this opportunity to nominate an individual or group that epitomises all that is positive about New Zealand."
The winners will each receive a hand crafted trophy and $5,000 cash courtesy of Kiwibank. All nominees will receive a certificate of achievement or encouragement in recognition of their contribution.
All Local Hero nominees will receive medals at regional public presentations throughout New Zealand in November and the semi-finalists in all categories will be announced in December. The winners will be revealed at a Gala Awards event on the 28th February 2013.
Nominations close on 12th October and nomination can be made online at www.nzawards.org.nz, www.facebook.com/newzealanderoftheyear or phone toll free 0508 692 927.
GD Star Rating
loading...
GD Star Rating
loading...
Tags: inspiring