Home » Uncategorized
Generation Zero is looking for a short term fundraising coordinator. Is it you?
Submitted by Charlotte on December 1, 2012 – 5:50 pm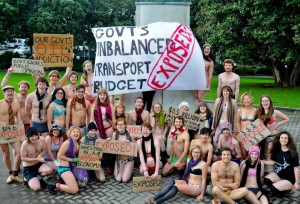 Are you experienced with fundraising? Would you like to help a group of passionate young people to make positive change?
We need YOU to help us take the first steps to becoming financially sustainable!
We are looking for an experienced fundraiser to help us find funding for Generation Zero from December til the end of February, working 5 – 10
hours per week, with the possibility of longer term work.
Applications close December 11th.
Responsibilities of the role include:
To find funding for Generation Zero, and help us to become more financially sustainable
To agree on a specific fundraising target
To coordinate various fundraising channels (donations, sponsorship, grants, membership fees etc )
To do this through a range of the most appropriate means that ensure Generation Zero is able to spend money in line with our spending priorities
To update the co-chairs of Generation Zero bi-weekly on the status of money coming in and discuss with them any proposals for further money gathering
We are looking for someone who:
Is an experienced fundraiser
Is confident at pursuing a diverse range of fundraisingpossibilities.
Has energy and excitement for Generation Zero's work and shares our core values
The role will be from January 2013 til April 1st 2013 (negotiable), 5- 10 hours per week.
To apply send you CV and cover letter to Lucinda at
lulu@generationzero.org.nz by Tuesday, December 11th.
GD Star Rating
loading...
GD Star Rating
loading...
Tags: generation zero, situations vacant