Home » Blog, Featured
Opinion: Many more fishies in the sea, by Charlotte Squire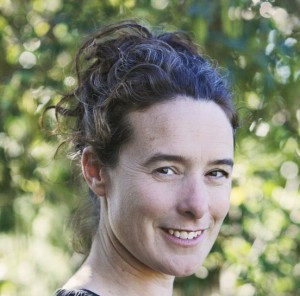 What do you do when your good news story is not … embraced, by the one you're sharing it with?  Rather, it's met with indignation.
Before I begin, I need to let you know that fish is up there with my favorite foods. It sits right up there alongside peanut butter chocolate and omega plums.
I've been by raised by keen recreational fishermen. I've been out fishing with them since I was a wee one (admittedly I found it somewhat boring, but let's move on). Amongst the many wonderful pleasures of my life, one of them has been enjoying beautiful, fresh caught fish, caught in the locals Golden Bay waters that I learned to swim in. And for the past 20 or so years, I've been of the impression that us humans had taken things too far, we had over fished our local waters.
Now back to my good news story.
Two days ago I heard fish stocks were increasing in Golden Bay. I was reporting for the Nelson Mail and I interviewed a gentleman who had happened to declare, at a public meeting, that Golden Bay was full of fish. My curiosity was well and truly piqued.
So it was that I arranged an interview with him and headed to his offices for the low down.
There, I was informed that for the past ten years or so snapper had been on the increase in this north-west tip of the South Island of New Zealand. The same applied to blue cod, and tarakihi and kawhai. It was all looking good on the fishing front, he informed me – for both recreational and commercial fishers.
"Are you sure?" I asked him, double and triple checking, "I've grown up hearing stories of the tragic decline of fish stock in the Bay."
"Absolutely," he insisted, "I've seen the evidence."
"Why?" I needed to ask the man "Why are things changing?"
"Well, I think it's because of the New Zealand fish quota system," he said. "It's working."
And so it was that I drove away from that interview in a golden bubble of elation. Here was hope where I'd felt desolation. The marine environment that I'd previously imagined as barren and fishless, began to take on a whole new scene in my mind (schools of colourful fish every where etc etc). My whole future began to change. And it involved far more fish consumption. And a few kilometres down the road I had to pull over to call three people and tell them the good news.
"There are more fish in Golden Bay!" I yelled at my friend's answer machine.
But my bubble of joy was but a fleeting experience.
I headed into an office in town and as soon as I could I shared my good news about the fish.
It was slammed back to me with the vengeance of a world-circuit tennis player.
"How do you know he's not just bullshitting you? He might not know what he's talking about. It simply might not be true," said she who shall not be named.
I took her questions as a blessing from the heavens and doubly verified my facts with other people in-the-know.
I discovered that my original informant was indeed telling the truth. One of the reasons snapper where on the increase in Golden Bay was because since 2000 water temperatures had been just slightly higher, meaning conditions were perfect for snapper breeding (yes, we could be talking climate change, but I'm not going there in this blog). And interestingly, this meant that commercial fishing companies, who could only catch a certain amount of snapper without having to pay more for them, were being forced to refrain from fishing for other species in the Bay as too many snapper were being caught as a by-catch.
He told me the anecdotal evidence was "overwhelming".
And so my rosy bubble of joy was reinstated.  Oh yes, it swam around me all shiney and pink.  And right now I'm thinking of buying a surf-caster so I can hunt and gather the abundant fish to my heart's content.  The only thing is I'd also need to connect with my inner fisher-woman … but hey, I used to find gardening boring too so from this I know that anything's possible.
I know there are many, many factors to consider on the fish stock front. But for now. I'm just grateful my children will continue to fish in the Bay and that I can enjoy a fresh feed of snapper sometime soon.
As for the good news broadcast about the fish, the one that was not embraced. She did me a huge favour.
GD Star Rating
loading...
GD Star Rating
loading...
Tags: fish