Home » Family
Gentle Parenting: 'Little Seedlings' by Tami Wyness
Submitted by on February 22, 2013 – 4:06 pm
4 Comments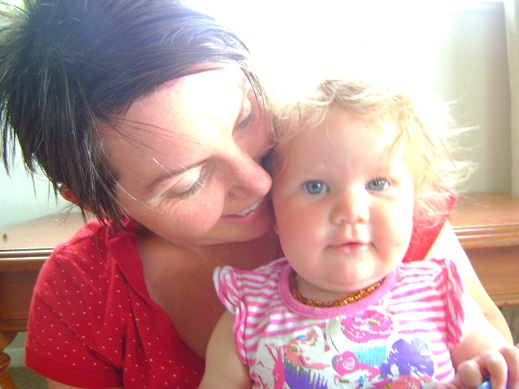 Welcome to the gentle parenting blog for Happyzine.  A place of embrace for our parenthood journey as we endeavour to nurture our little seedlings with gentle hands and hearts.  For me, learning to parent peacefully and gently calls my very being into scrutiny.  It lights up my own dark shadows and encourages me to nurture and be gentle on myself, my fellow human beings and other earthly creatures.
So, what is gentle parenting?  I try not to use labels or put things in boxes; to be open to the fluid nature of boundaries and distrustful of belief in a one 'truth'.  However, I acknowledge that it's helpful to understand concepts by creating an architecture in which to explore them.  The umbrella term that this blog nestles under is 'gentle parenting'.  But the term 'gentle parenting', 'natural parenting' and 'attachment parenting' all conjure up particular ways of parenting that, I've found , can create extreme passion, debate and opinion.  The politics of parenting was never on my radar pre-motherhood for obvious reasons; but once conception occurred and the teeny tiny cells that form the basis of a human being began to multiply and grow – so it seems – did the politics of parenting.
 For me pregnancy was a rollercoaster and the early pre-natal experience a stormy tidal wave of navigating the cogs of the medical, historical, ancestral, hormonal, traditional, cultural worlds, exploring emerging alternatives, popular media, and googling the internet and other people's opinions…  I think the term I felt as a new mother could be aptly described as 'overwhelmed'.    Thank goddess, there was a clearing in the turmoil: The gentle wisdom of my own quiet intuition. I just had to find a place calm enough to listen.  Finding that place was a journey in itself along a long and winding road where darkness, trauma and loneliness lurked: but I just had to keep moving, which is a whole other story.
Simply put, is listening and respectfully responding to our babies/child's needs the foundation of the gentle parenting philosophy?  If anything, this is what I would define gentle parenting to be.  In listening to, meeting our babies needs and respecting their being – perhaps we can meet our own needs and begin to cultivate a gentle way of being in ourselves, as mamas and papas, in the world and on the earth.  I see gentle parenting as providing nutrient rich organic fertile soil in which our children can grow and bloom.
I'm certainly not an expert; I am a first time mum of a 10 month old on the journey of motherhood: one small baby step at a time.  I learn, every single day, mostly from my baby girl about how to be in this world (as my partner put it: babies are the only expert in being babies).
I learn from her about being present, about enjoying the simple pleasures of just being alive, about continuing to grow and learn even when we stumble and fall – sometimes we just need the equivalent of the comfort of our mama's arms; perhaps a hug from our likeminded friends and a cup of tea in lieu of sweet mama's milk.
That is what I would like this blog to be; a comfort, support and network for those of us choosing to parent with this philosophy in the forefront in our minds.  A virtual space to be with friends and discuss, reflect, explore and encourage each other in gentle parenting.  A place to come in times of challenge to be inspired and know that we are not alone on our journey.
GD Star Rating
loading...
GD Star Rating
loading...
Tags: gentle parenting