Home » Featured, Maori
Year of the kūmara – sharing good Māori news
Kia ora koutou katoa puta noa i te motu nei,
Greetings to you all from across Aotearoa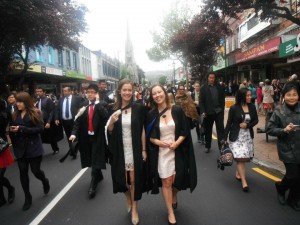 I would like to take this opportunity to introduce the new 'Māori Good NEWS' section of happyzine. We are writing as a whānau collaboration between my sister Marama Kainamu-Wheeler and I. We are naming this year of Māori news as part of the kūmara vine that we wish to seek the stories that are kept in the humble kūmara patch of community people, coaches, sports athletes, students and creative people across Aotearoa, and the world.
This coming month we will be sharing information on Māori Future Makers launch, Aoraki Bound the South Island adventure, and catching up on events from the busy summer period. Today I would like to introduce myself and my sister and our goals for this column…
My name is Ani Kainamu, I have experience in fisheries and very much enjoy working and researching for community based groups, as well as being connected to the surrounding natural environment. I am currently based in Christchurch – Ōtautahi – te rohe o Waitaha, diving into Doctorate studies to investigate Mahinga Kai (FOOD harvesting areas) and urban waterway 'health'.
My goals for this page is to involve readers and communities to share their local and national news from across Aotearoa that connects you to Māori aspects, to the environmental values and practices, to te reo Māori. I would like to share words and terms with you all, to allow discussion, and promote your input into this magazine. Ngā mihi nui.
Ngā mihi, my name is Marama Kainamu-Wheeler, I am Ani's younger sister. I am an Otago student,where I sit on the executive for the Maori students Association (Te Roopu Maori) and tutor Maori language and performing arts papers. So I am very connected with what's going on in the Maori world for young people. I have a Bachelors and Post-graduate diploma in Neuroscience and I am now completing my Masters degree in Science Communication. I want to look into how sciences can be made more exciting and culturally-relevant for young Māori in primary through to secondary level. I am passionate about Māori success within education, in particular science and health.
My goal for this column is to share my own experiences, views and stories (as well as others) from a Māori worldview, and particularly from a young Māori perspective going through University. I want to cover awesome events such as the Annual National Māori Students Association Conference, Federation of Māori Authorities Conference, sports and kapa haka competitions, great initiatives that are aimed at development and possibly profile some upcoming leaders. Kia ora!
We welcome any comments, input and sharing of news and kōrero from anyone that wishes to share, kia pai tō wiki, nā Ani & Marama
FACT: Happyzine stands on the shoulders of its loyal readers, give what you can to sign up to Club Happyzine today!
GD Star Rating
loading...
GD Star Rating
loading...
Year of the kūmara - sharing good Māori news

,
Tags: Maori