Home » Uncategorized
Young Kiwis Join UNICEF to Tackle Global Issues
Submitted by Charlotte on March 8, 2013 – 7:25 pm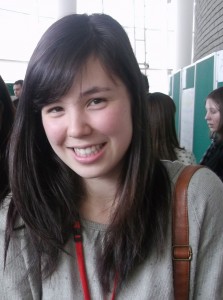 UNICEF NZ (UN Children's Fund)
Media Release
Friday 8 March, 2013
Young Kiwis Join UNICEF to Tackle Global Issues
-UNICEF NZ Youth Ambassadors 2013 –
Six passionate young New Zealanders from across the country have been chosen to join the UNICEF NZ (UN Children's Fund) Youth Ambassador team for 2013. They are:
·         Ruby Sands, 18, Wellington
·         Tamara Jenkin, 17, Wellington
·         Jamie Wood, 16, Dunedin
·         Ella Stolwerk, 16, Auckland
·         Liam Stretch, 16, Christchurch
·         Brad Olsen, 16, Whangarei
The new UNICEF NZ Youth Ambassadors successfully made it through an in-depth selection process and will begin to work with the charity next week, taking action to improve the lives of children around the world and advocate for children in New Zealand.
The successful teens will join the existing team of Youth Ambassadors who are Ben Dowdle, 18, (Auckland), Sharndre Kushor, 18, (Auckland), Akane Sandom, 19, (Wellington) and Nasif Azam, 18, (Christchurch). The new Ambassadors launch into their role this weekend after attending a workshop at UNICEF NZ's offices in Wellington.
The training weekend will provide an opportunity for the new and existing Ambassadors to get to know each other, learn more about the mission and values of UNICEF and gain the skills needed to raise awareness in their communities on current global issues. The Ambassadors will also have the chance to share ideas about how to make a difference and brainstorm activities they can get involved in throughout the year.
As well as including training on the UN Convention on the Rights of the Child, the Youth Ambassador program will include a practical focus on media skills and how to use communications for advocacy.
Last year the Youth Ambassadors successfully ran events at their school, gave interviews, wrote blogs and took part in the Live Below the Line Challenge for UNICEF NZ. Once again, the Ambassadors will work with the charity to create their own program of activities on the issues they care about from education and climate change, to HIV/AIDS in developing countries.
Pip Bennett, Advocacy Manager at UNICEF NZ, said "Once again we're amazed by the high caliber of youth who applied for the Youth Ambassador role. We are so excited about joining with six more talented youth to tackle some really important issues together.
"It's so important that our young people share their views on issues that affect them and their peers in New Zealand and around the world. Often excluded from the political process, our young people are in need of a platform to be heard, and so we are excited about joining with more New Zealand youth this year to generate more quality discussions and bring about change."
Akane Sandom, one of the UNICEF NZ Youth Ambassadors going into her second term, said, "It is great to be part of the UNICEF team. We feel like we achieved some great things last year and have plans to do even more this year. We're already ticking over even more ideas for events and initiatives we want to make happen, so watch this space!"
UNICEF NZ started its Youth Ambassador program in 2010 to coincide with the International Year of Youth. Ambassadors have been involved with a range of activities including attending the UNICEF NZ Youth Congress in Auckland and taking part in the youth consultation workshops in the run up to Rio+20, the UN Conference on Sustainable Development.
GD Star Rating
loading...
GD Star Rating
loading...