Home » Club Happyzine
All natural FucoCai – weight management – from Lifestream
Submitted by Charlotte on May 3, 2013 – 4:58 pm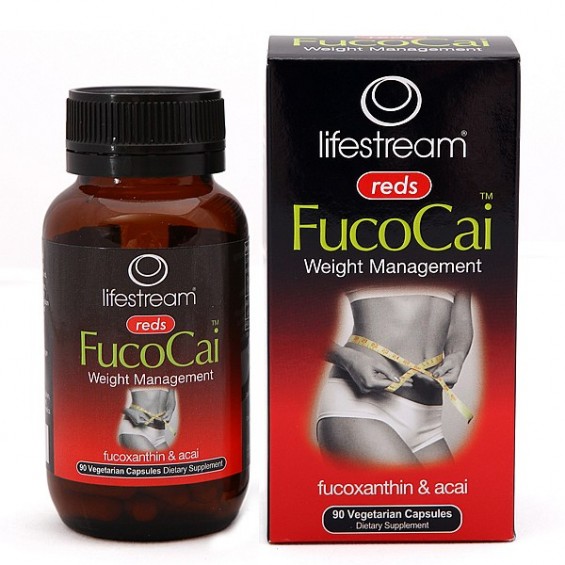 Produced by the reputable Lifestream, FucoCai is a unique blend of two botanicals that are rich in antioxidant activity to protect against free radical damage from factors such as stress, alcohol, cigarettes and pollution. Additionally, together with healthy diet and lifestyle, Lifestream FucoCai can support weight management.
Key information about FucoCai:
Weight management support
Helps protect cells from oxidative damage
Rich in iodine
100% vegetarian & vegan
100% free from all artificial additives
Extra awesome ingredients:
FUCOXANTHIN = WEIGHT MANAGEMENT SUPPORT
Laminaria japonica (Kombu) is a seaweed that is native to Japan and is considered to be a rich source of minerals. An active component of this seaweed is Fucoxanthin, which has been shown to support weight management, metabolism and may also help support balanced blood sugar levels. In water Kombu forms a thick gel allowing it to function as a bulking agent for bowel regularity. Kombu has also been used traditionally in Chinese medicine to support bronchial health and to boost dietary iodine.
ACAI = SUPER BERRY
Lifestream's FucoCai utilises the South American super berry Acai, organically grown in Brazil. Acai is naturally rich in flavonoids and polyphenols; it has a high concentration of anthocyanins which provide the ripe fruit with the bright purple colour and its potent antioxidant activity. Its antioxidant capacity supersedes other berries such as cranberry, raspberry and blueberry. It is an excellent natural food for people experiencing stressful situations or with extra physical requirements.
GD Star Rating
loading...
GD Star Rating
loading...
Tags: Health, weight management