Home » Elder
World's Oldest Hip Hop Dance Group Booked for Las Vegas!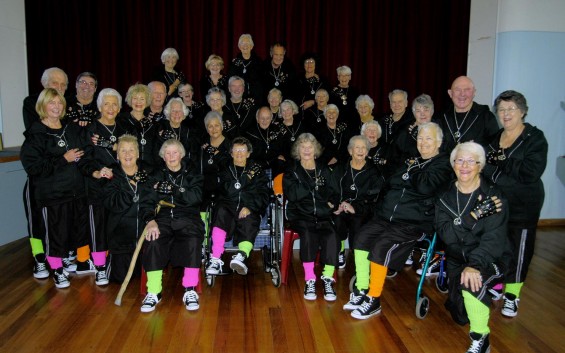 Check out the very, very cool YouTube video of this amazing World's Oldest Hip Hop Dance Group below!  
Media Release
The World's Oldest Hip Hop Dance Group, consisting of 36 senior citizens aged 66 to 96 years old from Waiheke Island, a small island off the East Coast of New Zealand, are all booked and rearing to go for the performance of their lifetime at the World Hip Hop Championships in Las Vegas in August.
The dance troupe of octogenarians, called The Hip Op-eration Crew, have been officially invited to do a tribute performance at the global hip hop event due to their desire to inspire people around the world to pursue their dreams no matter what their limitations and their passion for hip hop.
Because of their age, this will be the last performance for many of the dancers.
"Raising the money to get to Las Vegas has been a six month ordeal – especially because they're all pensioners and don't have the capacity to do manual work or take on extra paid jobs. We tried getting a sponsor but were unable to. Some members are going without firewood this winter to save money for their airfares while others have borrowed from friends and family to scrape together what they can. They are also having a big gala sale on the island on the 7th of July to sell the personal belongings they can do without to help fund their accommodation and food costs. However, regardless of the stress of fundraising, every crew member has a spring in their step is really excited about being able to inspire other old people to just go out there and do it," says Billie Jordan, Manager of The Hip Op-eration Crew.
"My dance Crew wants to complete this mission so bad, some members are risking their health and literally their lives to fly the long distance to the USA. We have even gone to the extent of pricing out the costs of cremation in the USA just in case. However, regardless of the risks, my Crew are determined to inspire others to live their life to the fullest and to go out with a bang," says Jordan.
11 members of the Crew are unable to make the journey to the World Hip Hop Championships due to serious medical issues. This includes Violet Hollis (aka Granny V) aged 96, the oldest hip hop dancer in the world. The 25 strong crew who will be performing on the world stage will be aged between 66 and 94 years old.
The Hip Op-eration Crew are already picked as the 'show stoppers' for the event and have attracted interest from the BBC World Service, Wall Street Journal, Ruptly News and a feature documentary film crew who are following them for eight months in their mission to perform in Las Vegas. The World Hip Hop Championships is available for broadcast in over 40 countries around the world and attracts contestants from more than 43 countries.
"The dance routine we plan on performing at the World Hip Hop Championships is going to be impressive. People always under estimate my Crew, and this time we are pulling out all the stops to give a performance no-one will ever forget. My Crew will be giving it everything they've got, as it's probably the last thing they will do in this lifetime. Our motto is 'Never Say Die'," says Jordan.
The Fundraising Gala will be held between 10am and 4.30pm at the Morra Hall on Waiheke Island on Sunday 7th July. There will be garage sale stalls including furniture, art, crafts, household items, ornaments, clothing, jewellery, books and plants, live entertainment provided by the island's senior citizens, raffles, cake stalls, food, a sausage sizzle, hip hop lessons and even an auction where members of The Hip Op-eration Crew will be auctioned off to the highest bidder in exchange for providing the bidder with personal services such as gardening, baby sitting, house cleaning, poetry and music recitals, a private chef for the night, Devonshire teas, and even a horse riding demonstration.
The Hip Op-eration Crew members include Violet, a 96 year old in a wheelchair; four people who use other types of mobility aids (including a zimmer frame and walking sticks), 14 members in their 80s and early 90s, many people who are deaf, and one member who is legally blind. The average age is 79 years old and there are eight men and 28 women in the Crew – including a mother (96 years old) and her son and daughter-in-law (both 69 years old).
The Hip Op-eration Crew recently performed at the New Zealand National Hip Hop Championships; receiving cheers, screams and a standing ovation from the hundreds of youth in attendance at the event. Even the judges were on their feet.
The Hip Op-eration Crew are a registered charity. Donations can be made via GiveaLittle at: www.givealittle.co.nz/org/hipoperation All donations to the charity, no matter how small, will receive a tax rebate and will be gratefully received. 10% of all public donations go into The Hip Op-eration Crew's Otara Youth Programme.
"The Otara Youth Programme links up our aged hip hop dancers with young hip hop dancers from Otara (mainly from the Dziah Dance Academy) so our Crew members become their hip hop grandparents. All money that goes into the Otara Youth Programme pays for the young kids from the Dziah Dance Academy (and other identified at risk kids) to come to Waiheke Island for fun activities with their hip hop nanas and poppas such as kayaking, fishing, bush walking, zip lining – and lots of cuddles and cups of tea," says Jordan.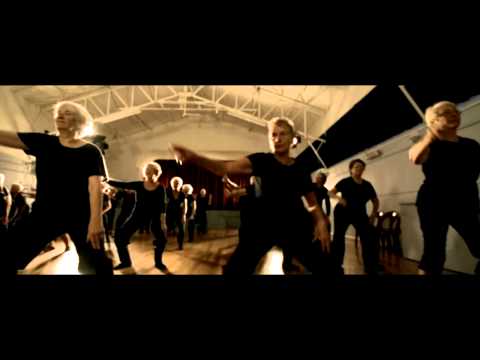 GD Star Rating
loading...
GD Star Rating
loading...