Home » Blog
Gratitude walks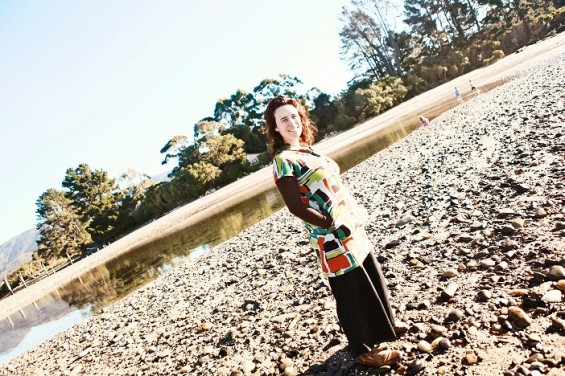 By Charlotte Squire
Most mornings, I like to take myself for a gratitude walk.
This is how it works: I wake up before everyone else and bundle myself into all manner of warm, unfashionable clothes.  I put lead on dog.  I step out into the fresh, clean early morning air and breathe.  The trees we live in the midst of rustle their greetings.  The birds make wild, enthusiastic conversation. And me, I feel like I'm surely the first person to every walk through this pristine new early morning wild world.
My dog and I, we stroll along our street, I call out my greetings to the white horse and we move towards the hills.
It's not until we're on our way home that I switch to gratitude mode.  There's this corner where I automatically begin to click into thoughts of all that I give thanks for.  Every morning there are new things to find gratitude for.  Some days it's body parts (fingers, warms, legs etc).  Some days it's the landscape (hills, trees, river).  Some mornings I go with 20 things I'm grateful for about my family (partner's kindness, son's warm hugs, dog's love, Mother being alive etc).
And always, always, after these thoughts I feel reassured.  That some things are good.  That somethings are going well.  That I am rich in limbs, stunning landscapes and love.
And it's with those thoughts settling into my mind, that I begin my days.  And there's this thread of thankfulness running through my mind that colours everything.  And always, always, I know that I am lucky.  And so I am.
Charlotte Squire is the founder of Happyzine.
GD Star Rating
a WordPress rating system
GD Star Rating
a WordPress rating system
Tags: gratitude