Home » Events
Create your dream campsite and be at one with nature at Splore 2014
Submitted by Charlotte on November 27, 2013 – 4:59 am
Dream it. Make it. Live it.
#ARTOFCAMPING
Media release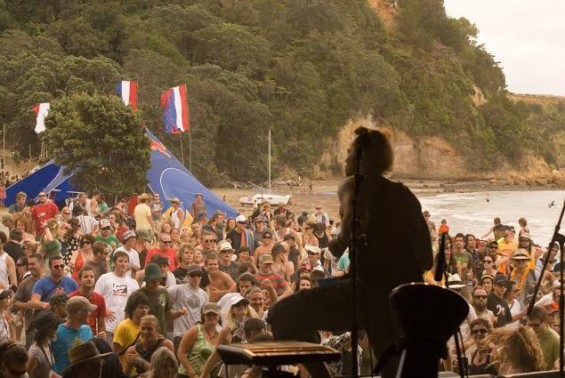 November 26, 2013
-For immediate release-
RED BULL ART OF CAMPING INVITES FESTIVAL GOERS TO DESIGN AND BUILD THEIR DREAM CAMPSITE FOR SPLORE 2014
Festival goers will have the chance turn their ultimate themed camping dream into reality at Splore 2014 with the new Red Bull Art of Camping competition. Participants are challenged to transform a campsite into a living and breathing art installation to be enjoyed by all those exploring the festival. Everything from a fantasy castle to a pirate ship; no idea is a bad idea.
10 groups will get the chance to live in their own exclusive 10×10 metre campsite for the weekend in a premium location near the main stage; complete with sea views, private bathrooms, a licenced bar at their doorstep, electricity and hot running showers. Red Bull will supply a crew and funding to help kick start the build of the winning sketches. The Art of Camping wonderland will be open to other festival goers to explore during the day.
Those attending the festival can enter the Art of Camping competition until December 18 by emailing a realistic drawing of their proposed campsite to enquiriesnz@nz.redbull.com. The drawing must have a campsite name and include interesting visual elements illustrating the campsite theme, an interactive element that others may participate in, and a proposed time for the public to use the interactive space. Anyone can view designs on the Facebook event page www.tinyurl.com/p3o74rq.
Splore is a boutique music and arts festival like no other. A Splore state of mind sets no boundaries, sees only possibilities and is at one with nature. The 2014 festival will be held on February 14 through to February 16 on the shores of Tapapakanga Regional Park.
Without limiting creativity; Think Love. Think Community. Think Splore. Red Bull Art of Camping offers a premium camping experience to the most creative of individuals. Visit redbull.co.nz/artofcamping for more information.
GD Star Rating
loading...
GD Star Rating
loading...
Create your dream campsite and be at one with nature at Splore 2014

,
Tags: splore