Home » Featured, Food
Chef encourages communities to feed themselves, around Aotearoa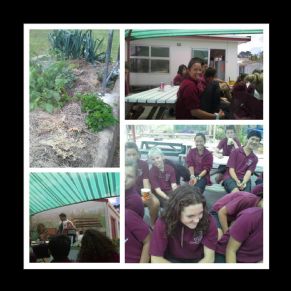 Media Release: Kids Can Cook Kitchen
In its first 12 months of operation, the Kids Can Cook Kitchen has traveled over 10,000 km from Invercargill to Kaitaia, including the side roads in-between. Over 35,000 thousand children have tasted green snotty vegetables through the Kitchen program which focuses on teaching kiwi kids how to feed themselves.
The Kids Can Cook goal is for the kids to use what is in their own back yards and gardens, sowing seeds for the future taste testers of New Zealand.
Founder and professional Chef Chris Fortune says "Sowing the seeds in our future generation of young citizens of Aotearoa is the most important role that I have played in the last 20 years of cooking in professional kitchens around the world."
Mr Fortune is the Founding and current Chairperson of Farmers' Markets NZ and believes that his current role is just another step in the right direction towards communities feeding themselves.
Mr Fortune 2013 AMP "Do your thing" Scholarship recipient says "Working with schools, their Edible Gardens and Environmental Programs, has allowed me to add value to what they have achieved by highlighting what is growing around them in their gardens and what will ultimately define NZ Kai in the future".
A snapshot of highlights while delivering the Kids Can Cook Kitchen programme include
The Best School Garden we visited – Roslyn School in Palmerston North – Click here   and Mayfield School in Blenheim Click here
The most mana on the Kids Can Cook Kitchen – Feilding Intermediate School in Feilding  – Click here
The best School Gardeners Club in NZ – Puni School in Pukekohe – Click here
The best taste testers in New Zealand on the Kids Can Cook Kitchen – Remarkables Primary School in Queenstown   – Click here
GD Star Rating
loading...
GD Star Rating
loading...
Tags: Community, Food, kids can cook