Home » Community
Get funded to make a difference with the Community Conservation Partnership Fund
Submitted by Charlotte on April 10, 2014 – 12:43 pm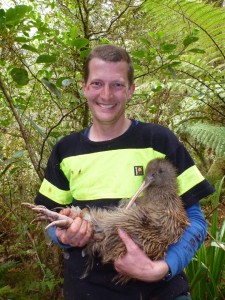 Community groups urged to apply for funding
Kiwi ommunity groups are being urged to make the most of the Community Conservation Partnership Fund, which was recently launched in the region by Conservation Minister Dr Nick Smith.
The new Fund will allocate $26million over four years for community-led conservation projects throughout New Zealand. The Fund is open to projects that work to support biodiversity and recreation on both public and private land.
Jan Hania, Conservation Partnerships Director for the North and Western South Island Region said:
"This new Fund has been designed to broaden the range of projects that are eligible for funding and make it easier for applicants to apply.
"There are lots of groups throughout the region doing amazing work to help restore our natural environment and enable more people to value and enjoy it. I strongly encourage them to seize this opportunity."
Groups can find full details about what's involved on DOC's website and contact a local DOC office for help with the process. Just don't leave it too late as applications close on 1 May.
"DOC is committed to growing the amount of conservation work being done across New Zealand by supporting and empowering others to get involved," said Mr Hania.
"This Fund will support those working at the grassroots of conservation, collaborating with others for better overall impact, helping them to muck in and make a bigger difference for their communities and for New Zealanders."
For more information about the Fund, see: www.doc.govt.nz/ccpf
GD Star Rating
loading...
GD Star Rating
loading...