Home » Eat Local challenge
Christine's homegrown dandelion root coffee experiment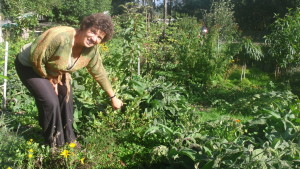 By Christine Paris
She's eating food grown and produced within a 200 km radius for 30 days of April in the Happyzine Eat Local Challenge.
The cat, Sam, and I are doing the 200km eat local challenge.  We live in Whakamarama near Tauranga in the sunny Bay of Plenty on a lifestyle black of ¾ acre.  We could not convince anyone else in the household to do it with us not even Sam's cat friend Allie who also lives with us!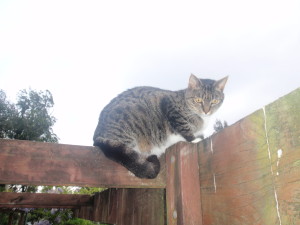 Sam will be eating offal from local lamb and I will be eating eggs from my chooks, local lamb and beef, home grown veges and fruit sourced from my own property and local neighbours.
This past weekend I got creative and decided to try home grown dandelion root coffee.  A little bitter but not a bad substitute and so good for you apparently.   The basic steps are:
Harvest dandelion – roots run deep into the ground. (Best time of year to harvest is winter).
Cut off the roots.
Wash roots thoroughly.
Chop coarsely.
Grind in a food processor.
Roast at 150 degrees C for 2 hours with oven door slightly ajar
Grind in a coffee grinder
Store in an airtight container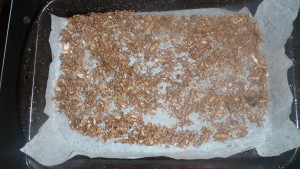 Use 1 Tbsp of dandelion root per cup of hot water and make in your coffee pot as you would coffee.  Add milk and honey to taste.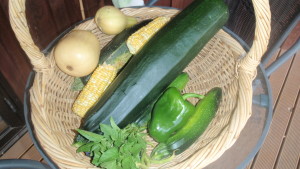 I may not be able to give up coffee for the whole month though.  Choosing only one grain will be another challenge – I have decided to choose rice since I can have that for breakfast like a porridge and with vegetables as a stir fry.   Sam I am sure will do fine!
Christine
GD Star Rating
loading...
GD Star Rating
loading...
Tags: eat local, eat local challenge