Home » Eat Local challenge
But why? Asked the man who makes the coffee at Simply Fresh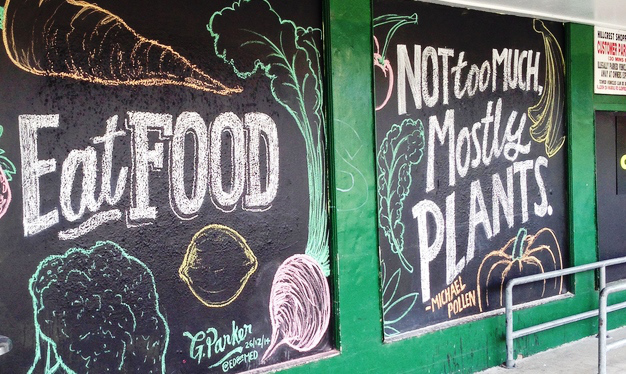 By Jana Harrison of team 'Jaanabananaa', Beach Haven Auckland.
They are Kiwis eating food grown and produced within a 200 km radius for 30 days of April in the Happyzine Eat Local Challenge.
The man who makes the coffee was most bemused when I asked him which fruit and veges were from local growers. But why? I explained about The Happyzine Eat Local Challenge and he asked again But Why?
So I launched into the rational …food miles, global warming, eating fresh and seasonally and supporting local growers. Still he pondered But Why? I think I might have to work on my delivery. Maybe if I shared more personal reasons. How I love challenges, that jolt from your nice normal comfort zone. Having to investigate, engage and try the new.
He couldn't help on the where and called David out from the back who could. David at Simply Fresh looked equally fazed by my query but was very knowledgeable on the provenance of the produce. Potatoes, Onions, Salads and Greens are from Pukekohe, all the hot house things are fine as are pumpkins and squash. Most of the orchard suppliers are too far away with Hawkes Bay out of my Zone (NO LEMONS) as is Ohakune which ruled out carrots of course and other root vegetables.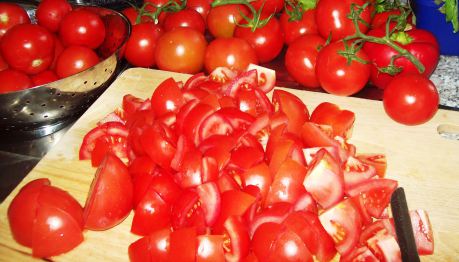 Better news was vine grown tomatoes were cheap at $1.79 a kg. So I bought masses and made tomato sauce base and a ratatouille as well! I have to confess that this is not my normal. I am no Martha Stewart whipping up sauces and bottling and jamming. In fact it is quite out of character. But what to do, those handy 99 cent cans of Italian tomatoes that I just stocked up on are going to be on the off list.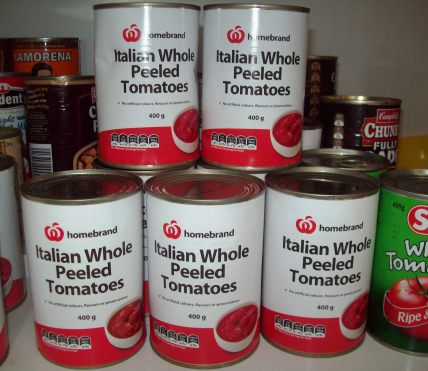 As I took my last coffee, free if you spend over $40.00, from the man who makes coffee at Simply Fresh I promised to have a better reason on my next visit.
GD Star Rating
loading...
GD Star Rating
loading...
Tags: eat local, eat local challenge