Home » Business
Help Baron Hasselhoff box up his beauties!
Submitted by Charlotte on July 5, 2015 – 6:43 pm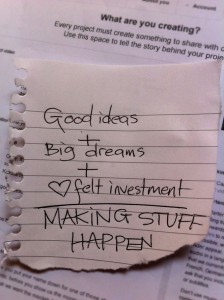 After 3 years of creating the most delightful gluten-free, vegan and organic cookies, it's time to box these babies up. Baron Hasselhoff needs your help to take his packaging to a whole knew level!
WATCH THE VIDEO OF AWESOMENESS.
Okay, it's clear, Baron Hasselhoff's is reaching out to the world for support in spreading our gluten-free goodness far & wide.
And before you put your name down for one of these already sought after rewards, before you show us the money honey, you want to hear from us what we want the moolah for… So here we go…
We need a BOX for our babies! Help us to give Baron Hasselhoff's cookies a real opportunity to shine.
We started off as a part time Sunday morning bakery, slowly moving step-by-step to the stage we are at now: a full
time operation making deliciousness.
We developed these three varieties of cookies,a lot of tasting and fine tuning, oh and tasting, did we mention the tasting?
READ MORE, FIND OUT ABOUT THE LUSH AWARDS AND MAKE A PLEDGE HERE.
GD Star Rating
loading...
GD Star Rating
loading...
Tags: Business