Home » Arts
Yarn bombing incident in Takaka cheers up homeowner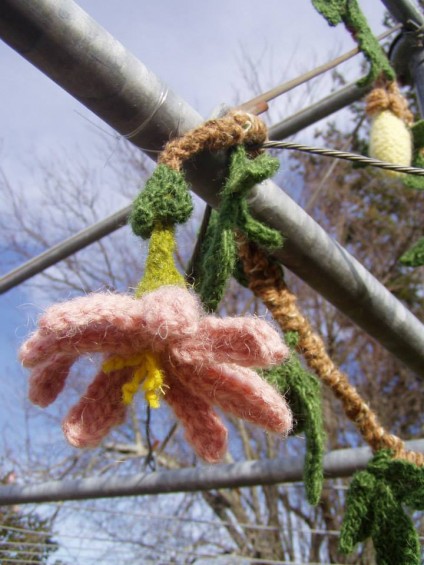 By Charlotte Squire
Happyzine reader Tess James has been yarn bombed twice in the last year by a work colleague with a passion for crocheting.
"It started with a crocheted flower on a work truck a few months ago and now thanks to workmate and local artist Deb Price my backyard is pretty gorgeous. Thanks heaps Deb," said Tess.
Wikipedia describe yarn bombing as: Yarn bombing, yarnbombing, yarn storming, guerrilla knitting, kniffiti, urban knitting or graffiti knitting is a type of graffitior street art that employs colourful displays of knitted or crocheted yarn or fibre rather than paint or chalk.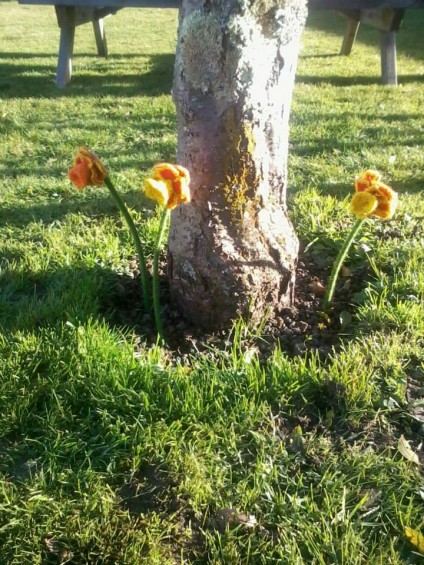 If you have an incident to report please contact me: charlotte@happyzine.co.nz
GD Star Rating
loading...
GD Star Rating
loading...