Home » Club Happyzine, Featured
Win the new Thermo ECO Tanka!
Submitted by Charlotte on October 21, 2015 – 9:59 am
ECOTanka's new Thermo Tanka drink bottle will be great for summer (and winter ) as this 800 ml container is double walled for extra insulation.
I'm a huge fan of ECOtanka products as they're: eco-friendly, resuable for ears upon years, safe and non leaching, BPA free, solid food-grade stainless steel, super hygienic and clean, and double walled for extra insulation.
You can use several different types of lids on them, including a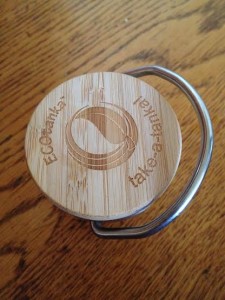 snazzy little bamboo flat lid.
I'm pretty excited to have one in my hot little hands, I'm thinking, beach, picnics, and up the back yard on my sunny hill for some ponderous time out.  The good news is – if you're a member of Club Happyzine you could receive on in the mail too!
Love ECOtankas?  Check out their full range here.  And join Club Happyzine to go in the draw to win one of two planet friendly drink bottles this week!
ECOtankas are distributed by ECOtanka International Limited.  E – sales@ecotanka.co.nz  Ph – 03 547 0557  to be directed to a retailer
GD Star Rating
loading...
GD Star Rating
loading...
Tags: club happyzine, ECOtanka