Home » Youth
Meet Kamani Suppiah – she wants to help Northland youth do something positive with their lives
Submitted by Charlotte on December 17, 2015 – 4:00 am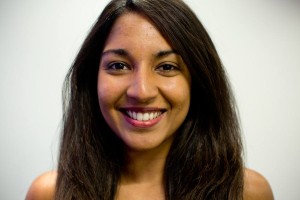 From
Live the Dream.
"A lot of kids are disillusioned with the system.
"They don't believe in school, for whatever reason. Sometimes they end up shortchanging themselves, and later on down the path, they realise, 'Hey, I wanna be someone, I have ambition, I wanna go somewhere.' But then they realise they don't have basic skills, like CV writing or how to do an interview.
"I want to get kids who have dropped out of school, reengaged with learning, and doing something positive with their lives."
This is Kamani Suppiah. She's one of the young social entrepreneurs in the LivetheDream Auckland chapter.
She came to New Zealand from Singapore eight years ago, brought here by a passion for touch rugby and an act of teenage rebellion – to get as far away from home as she could.
Since then, Kamani has fallen in love with Northland and wants to get young people there re-engaged with opportunities, without necessarily having to go back to school. It's an audacious goal and she's ready to work alongside the Northland community to find solutions.
GD Star Rating
loading...
GD Star Rating
loading...