Home » Happiness
Weekend news hug: The Happy Planet Index Ted Talk – Nic Marks
Submitted by Charlotte on January 9, 2016 – 10:01 am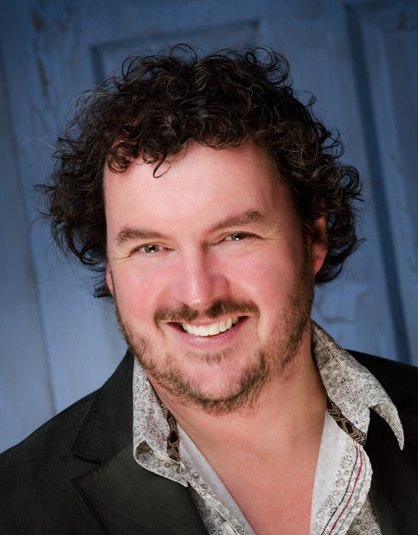 Nic Marks gathers evidence about what makes us happy, and uses it to promote policy that puts the well-being of people and the planet first. He's the founder of the Centre for Well-Being at the UK think tank New Economics Foundation (NEF).
Check out his Ted Talk here where he asks why we measure a nation's success by its productivity — instead of by the happiness and well-being of its people. Nic introduces the Happy Planet Index, which tracks national well-being against resource use (because a happy life doesn't have to cost the earth). Which countries rank highest in the HPI? You might be surprised.
Some snippets from Nic's talk:
"For too long, we have peddled a nightmarish vision of what's going to happen. We have focused on the worst-case scenario. We have focused on the problems. And we have not thought enough about the solutions. We've used fear, if you like, to grab people's attention. And any psychologist will tell you that fear in the organism is linked to flight mechanism. It's part of the fight and flight mechanism,that when an animal is frightened — think of a deer. A deer freezes very, very still, poised to run away.And I think that's what we're doing when we're asking people to engage with our agenda around environmental degradation and climate change."
"What would it be like to be improving the human lot? And one of the problems that we face, I think, is that the only people that have cornered the market in terms of progress is a financial definition of what progress is, an economic definition of what progress is — that somehow, if we get the right numbers to go up, we're going to be better off, whether that's on the stock market, whether that's with GDP and economic growth, that somehow life is going to get better."
"It's asking people, what do they want. And unsurprisingly, people all around the world say that what they want is happiness, for themselves, for their families, their children, their communities. Okay, they think money is slightly important. It's there, but it's not nearly as important as happiness, and it's not nearly as important as love. We all need to love and be loved in life. It's not nearly as important as health. We want to be healthy and live a full life. These seem to be natural human aspirations."
GD Star Rating
loading...
GD Star Rating
loading...
Tags: happiness index, ted talk