Home » Community
Funding available for grassroots projects that contribute to the strengthening of community wellbeing in Christchurch
Submitted by Charlotte on March 18, 2016 – 4:00 am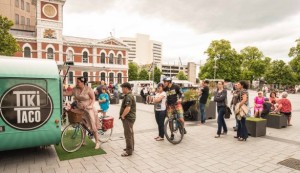 Christchurch City Council
Local organisations working on grassroots projects that contribute to the strengthening of community wellbeing in Christchurch can apply for funding from Christchurch City Council's Strengthening Communities Funding Schemes from next week.
Community groups have from Tuesday 15 March until Saturday 30 April 2016 to apply for either the Strengthening Communities Fund (grants of over $5000) or the Small Grants Fund (grants of $5000 and under).
"The Council has a long history of supporting community organisations through our community grants programmes," says Claire Phillips, Christchurch City Council Community Support Team Manager.
"The not for profit sector provide a critical contribution to the wellbeing of our city.  The Strengthening Communities Fund and Small Grants Fund is an invaluable resource to tap into for projects that increase participation, support innovation, encourage community connectedness and we encourage groups to apply."
To assist community groups in preparing for the 2016–17 funding round, the Council will run six information sessions.
Session times and locations are available on the Council website.
GD Star Rating
loading...
GD Star Rating
loading...
Tags: christchurch, Community, funding