Home » Community, Featured
B Side Stories: Wellington Timebank: taking community service to the bank!
Submitted by Charlotte on April 6, 2016 – 4:00 am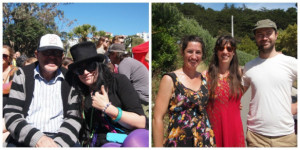 Source: B Side Stories – Wellington radio show
Meet Hannah Mackintosh (Timebank coordinator) and Eryn Gribble (Timebanker extraordinaire)! They talked to Laura and Martin about what the Wellington Timebank is, and how it's helping to build community connections all over town. Find more here: http://www.wellingtontimebank.org.nz
You'll also hear about the Alpha Art Gallery and their Fringe show! Check it out: http://www.alphagallery.org.nz/fringe
GD Star Rating
loading...
GD Star Rating
loading...